Sharing of clinical trials results to increase transparency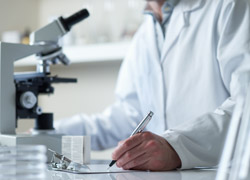 As from July, data from clinical trials submitted to the European Medicines Agency must be made available to the public. EPF welcomes as we have called for the publication of the results of all clinical trials in a timely manner, regardless of the outcomes, since the beginning of our involvement with EU clinical trials legislation.
The new EU Clinical Trials Regulation entered into force on 16 June 2014, having been published in the EU official Journal on 27 May. The Regulation will apply at the earliest from 28 May 2016.

As part of this Regulation, all clinical trials must be first registered in the EU database developed and managed by EMA, and the results published. A summary of results, including a lay-friendly summary, must be published one year after end of the trial. The clinical study reports (CSR) must be published 30 days after conclusion of the marketing authorisation procedure - regardless of the outcome of that procedure (approval, rejection or withdrawal).

Patients can look for clinical trials information in the portal www.clinicaltrialsregister.eu. This Register is the public repository of information contained in the EudraCT database (the central EU database used by national competent authorities).

As of 21 July, according to the EMA, "with the launch of a final iteration of EudraCT, all functionalities will be in place to enable the posting of results by sponsors in the database on a systematic basis and it will become mandatory for them to do so. Based on this data, the summary results will be made publicly available in the EU Clinical Trials Register."

In a separate initiative the EMA is starting to publish clinical-trial data submitted for marketing-authorisation applications once the decision-making is completed. EPF warmly supports this transparency effort, on which we have written previously (link).

"EPF welcomes the latest concrete steps towards greater transparency of clinical trials results. We will work with our members to ensure all patient organisations are aware of the information that is available and to develop recommendations for lay summaries to ensure they convey the trial results accurately and in an easily understandable way," said Kaisa Immonen-Charalambous, EPF Senior Policy Adviser.
More information about our position on clinical trials: http://www.eu-patient.eu/whatwedo/Policy/Clinical-Trials/