Stop the press: ENVI committee adopts draft report on medical devices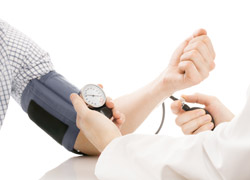 Brussels, 26 September 2013 – On 25 September, the Environment, health and food safety committee (ENVI) of the European Parliament adopted the draft report of Dagmar Roth-Berhendt (52 for, 12 against, 3 abstentions).The text is a step forward for patients' safety, with clearer responsibilities for notified bodies, and stronger requirements for the assessment of high risk medical devices. The ENVI committee also worked towards strengthening transparency towards the public as we called for in our statement.

If the text is adopted by the EU institutions, patient representatives will be involved in several advisory bodies, and in ethic committees. Patients will also be consulted on setting forms for direct reporting of incidents, and to ensure the information on the EUDAMED database is understandable for the public.

While we believe some provisions still need to be fine-tuned, notably on re-use of devices, and transparency, EPF welcomes overall the direction taken by the European Parliament. We encourage MEPs to stay the course for the plenary vote and the discussions with the Council.
"The result of this vote is an important milestone towards safer medical devices for patients in Europe. The adopted text shows a strong commitment to transparency towards the public, and ensures that patients' voice will be heard in all important parts of the process, from clinical investigations to vigilance. We call on the EU institutions to stay the course in the next phase of the legislative process", concluded EPF Director Nicola Bedlington.
For more information, please contact Laurène Souchet, EPF Policy Officer, at laurene.souchet@eu-patient.eu.