Patient organisations and Pharmacovigilance: are you involved? Let us know!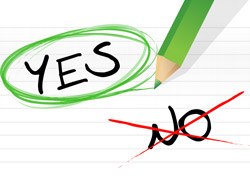 How much do patients know about the EU pharmacovigilance rules? Are patient organisations involved in their implementation in the Member States? Please take part in our online survey, it only takes a few minutes to complete and does not require any special knowledge!

This simple survey will help EPF form a picture on whether and how patient organisations are involved in the implementation of the EU Pharmacovigilance Directive.
Your answers will help us target our information and tools more effectively to support members' needs. They will also help us give feedback to the European Medicines Agency at the next Pharmacovigilance Stakeholder Forum on 27 September 2013.
We would therefore ask members to please complete the survey by 20 September. If your organisation is an EU-level umbrella organisation, kindly disseminate the questionnaire to your national member organisations, since we are looking for country-specific information.
Every answer counts!
Access the survey through this link: https://www.surveymonkey.com/s/YFZLBXP
For more information about the new pharmacovigilance rules, including a video, please see this page from the European Medicines Agency.
For queries about this survey, please contact Kaisa Immonen-Charalambous (kaisa.immonen.charalambous@eu-patient.eu).
Many thanks for your support!
Related Information

Special appeal from Marco Greco