The clock is ticking on cross-border healthcare!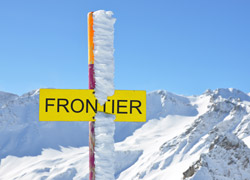 On 25-26 October 2012, Kaisa Immonen-Charalambous participated in the International Conference on Cross-Border Health Care, held in Bled, Slovenia. Our Senior Policy Adviser presented EPF's perspective on this Directive. The Directive will be applicable from 25 October 2013 which means that Patients Groups will be able to support transposition at national level.
The Conference was under the patronage of the President of the Republic of Slovenia, Dr Danilo Türk, and was organised by the University Medical Centre Ljubljana. The main goal was to provide the most relevant and up-to-date information about Directive 2011/24/EU to an audience of healthcare institution managers, health funds, patient groups, regulators, healthcare providers and national experts from Slovenia and other countries in the region.
Kaisa Immonen-Charalambous, EPF Senior Policy Advisor, presented EPF perspective focusing particularly on the crucial aspects of equity of access, quality and safety of care, and information to patients. For a copy of her presentation please contact the EPF Secretariat.
The cross-border healthcare Directive will be applicable from 25 October 2013. This means Member States have less than one year to introduce the necessary legislative and organisational changes. To date, many Member States are still far from completing the transposition of the EU legislation.
There is therefore still an opportunity for patient groups at national level to make their voice heard. We encourage all our members who have not yet done so, to take this chance and approach their ministry of health to advocate for questions that are important for patients – such as the upfront payments, or the possibility to have more than the minimum costs reimbursed.
We have made available online a guideline and policy recommendations with our analysis of the key issues around the cross-border healthcare directive. Please do not hesitate to use this toolkit to make your way through the Directive.