Upcoming Consensus Meeting on Access and Equity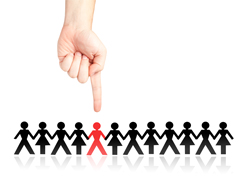 We support our member organisation, the Federation of Polish Patients (FPP), with the organisation of the "Consensus Meeting on Access and Equity for Patients" that will be held on 3 December 2013 in Warsaw, Poland. The meeting aims to continue the dialogue on access to healthcare initiated in 2012.
The first conference on health inequalities held in Sofia, Bulgaria, concluded with the adoption of a Resolution by the participants. The document recalls the importance of health inequalities as a main political priority and reflects also the will to look at the discrepancies among the EU Members States with regards to access to healthcare and the quality of care.
The second meeting laid the foundations of a European partnership for equity of access to quality healthcare. It will consist in a platform to combine the efforts of authorities, stakeholders and industry to identify possible new mechanisms for ensuring that patients have access to affordable and quality healthcare. A MEP Interest Group was also set up at that moment.
The forthcoming Consensus Meeting will build on the outcomes of these two conferences. The participants will undertake a mapping exercise to outline the commonalities and differences n access to healthcare in Poland and in other Member States, in an effort to reduce the gap. The event will highlight the positive role of collaboration between countries and within and between patients and stakeholder groups, as well as best practices regarding the active role of patients.
The Consensus event will also explore our Campaign for the next EU Elections as one of the key asks concerns access barriers. In this campaign, we reiterate the fact that access to quality healthcare is a basic EU citizens' right and that it is still not a reality for many of us. We highlight that if we do not get the care we need at the right time, we may develop more severe illness, reducing our capacity to live a full and productive life and increasing health, social and economic costs. All of us deserve a chance to contribute to society.
"As there are several aspects of reducing health inequalities, all of them will be raised during this meeting. There is an urgent need to build mutual understanding about equity in access to high quality healthcare. The implementation of the Cross Border Healthcare Directive Another will also play a key role in reducing health inequalities", said Tomasz Szelagowski, the FPP President and Treasurer of EPF.
For more information, please visit the FPP website: www.federacjapp.pl/consensus-meeting.html.