EFPIA/PhRMA Collaboration Summit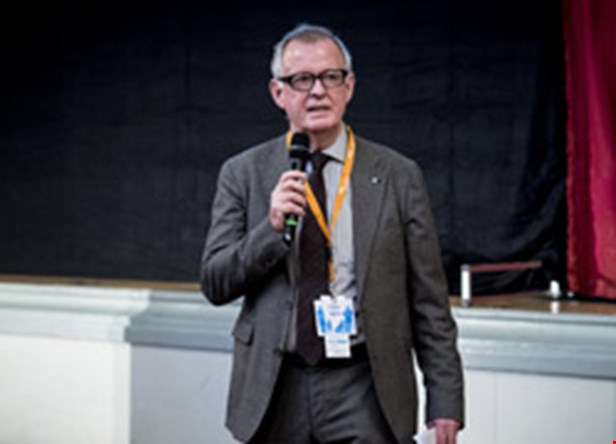 The EFPIA/PhRMA Healthcare Summit took place on 16-17 October 2014 in Brussels. The event gathered around 150 representatives from patients' organisations and the pharmaceutical industry. Attendees explored themes of empowering patients and citizens to becoming more involved in EU health policy decisions.
EPF President Anders Olauson led a session on "Data transparency: advancing science to the benefit of patients". The discussion was around expectations from patients and industry, as well as from regulator's view. There is a huge possibility in all data and the challenge is how to make it work together at the same time to keep patients' integrity intact. "To make data transparency work, we need to maintain trust, and for that we need to meet and work together, which today's conference is an example of" Anders said.
EPF Secretary General Nicola Bedlington moderated a session on Health Technology Assessment (HTA) and set it in the context of cross-border healthcare. The Directive established a voluntary network for cooperation between the bodies and authorities in member states responsible for HTA.
She outlined that EPF's research project in this area clearly showed the need for patients' organisations to be supported to be meaningfully involved in HTA processes. "There is much good will to involve patients in HTA but there is a lack of clear methodology and capacity." During the session, the issue of appropriate financing of capacity building was raised.
Participants debated on what constitutes 'meaningful' patient involvement as defined by EPF's flagship project Value+ .
Kaisa Immonen-Charalambous, EPF Senior Policy Advisor, moderated a session on priority medicines. She highlighted the importance of innovation and that prioritisation must be based on patients' unmet needs. "In order to guarantee this it is vital that patients are involved throughout the innovation chain" she added. Participants suggested among other that patients' representatives could build the capacities for industry and 'teach' companies how to engage with patients in a meaningful way.
The EFPIA Patient Think Tank will be reflecting on how to utilise effective the outcomes of the Summit.
Contact: Nicola Bedlington, EPF Secretary General, nicola.bedlington@eu-patient.eu.