Goodbye and stay in touch!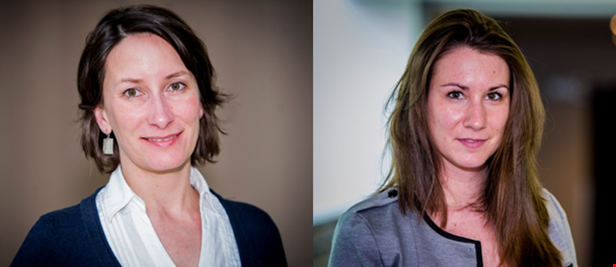 Two staff members are leaving EPF this month: Cynthia Bonsignore and Stefania Laferte. We thank them both for their hard work and commitment and wish them all the best for their future.
After more than three years of delivering EPF's communication strategy, Cynthia Bonsignore is leaving EPF to discover new horizons! Cynthia joined EPF in January 2012 as a Communications Officer and used her enthusiasm and professionalism to advance patients' rights. We thank her for her dedication, commitment and creativity and wish her well !
Stefania Laferte, Assistant to the Secretary General and Head of Office, is taking a sabbatical from EPF to go on parental leave for a year. She joined EPF in April 2014 and has since provided highly valued support both in organisational matters but also on the financial side of EPF. We thank her for her tenacity and hard work and also wish her well.