Health Technology Assessment sans frontières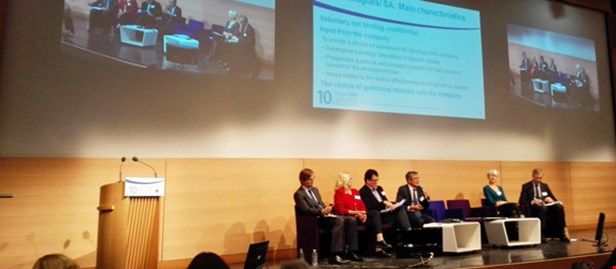 Health technology (including both pharmaceutical products, medical devices and procedures) is dramatically evolving which leads to increasing requests for assessments on the effectiveness and appropriateness of new products available on the market.
On 30 October the Haute Autorité de Santé (HAS) in collaboration with the European Commission, organised in Paris the Health Technology Assesment (HTA) sans frontières conference. Its purpose was to outline the state of play in the HTA sector, facilitate a brainstorming among all concerned stakeholders and highlight the benefits of European cooperation in this field.
The conference, the outcomes of which can be found here, was also an opportunity to present the results of six major HTA projects, all coming to an end in 2015:
A key take away message was the one from Jean-Luc Harrousseau (President of HAS) who called for more effective involvement of patients in the HTA process.
Contact: Valentina Strammiello, Programme Officer at valentina.strammiello@eu-patien.eu