In memory of Pedro Montellano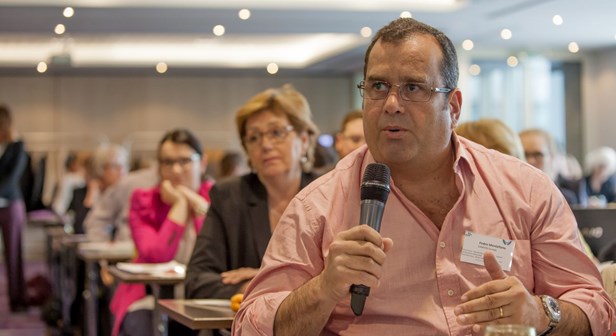 It is with great sadness that we commemorate the memory of EPF Board member Pedro Montellano, who passed away this month. We say goodbye to a great patient advocate, colleague and friend.
Pedro was President of the Global Alliance of Mental Illness Advocacy Networks-Europe (GAMIAN Europe) and a member of the EPF Board. He was also a trainee within the EUPATI training course. An enthusiastic advocate for mental health, but he will be remembered above all as a very warm and passionate person.
Pedro was a committed patient leader. He dedicated his working life to creating an enabling and empowering environment for patients with mental health issues in the EU and his vision for an EU with no stigma contributed in improving the life of many patients.
One of the most devoted patient leaders in Portugal and the EU, Pedro never hesitated in sharing his personal experience to inspire and educate others. Pedro's passing means a great loss to the patients' movement and to the several organisations where he played an active role.
Dear Pedro, thank you for everything. We feel honoured to have known you and for having had the pleasure to work with you. Patients in Europe have lost a true champion, and the EPF community has lost a friend.
Those who wish to send their expression of sympathy can convey them through this email address: inmemoriampedro@gamian.eu
Our thoughts go to his family.