Informed patients can help prevent medication errors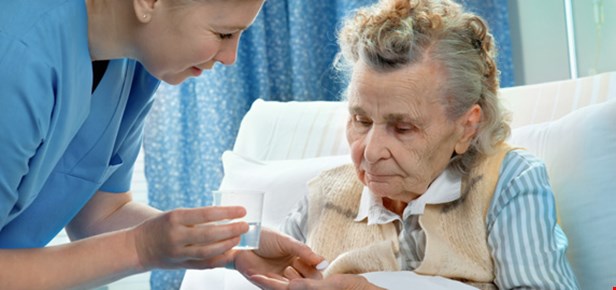 Although medication errors are the most common preventable cause of adverse events in medical practice, they represent a major public health burden. Patients can contribute to prevention and reduction of medication errors from the perspective of being the end-users in the medicine use cycle.
A medication error refers to a mistake "in the prescribing, dispensing or administration of a medicinal product while in the control of the healthcare professional, patient or consumer."[1] The most frequent errors involve the wrong medicine, dose, route of administration, timing, or treatment to the wrong patient.
Why it matters
In Europe, 7.5% of medication errors occur at the prescription stage and 0.08% at the dispensing stage, while in hospitals, medication errors represent 18.7- 56% of all adverse drug events among patients. Older patients with multiple chronic conditions who use multiple medications are particularly at risk (WHO, 2004). Patients also make mistakes while using medications, whether prescription or over-the-counter (self-medication).
The annual cost of medication errors is estimated between €4.5 billion and €21.8 billion[2].
Patient information and empowerment
Patients, as the last people in the medication use cycle, can contribute to minimising the number of medication errors. By being aware of the prescribed treatment, being vigilant about their medicines (example), and by being actively involved in ensuring continuity of care, informed patients may be able to intercept 3% of medication errors.
Patients' access to their own medical record is of paramount importance – it is the cornerstone of empowerment and also enables patients and their carers to correct errors in the record. But access to one's own record is not yet routine for many patients.
There is a clear need for patient friendly information about medicines. The patient information leaflet (PIL) together with a clear and understandable label are vital sources of information for patients and carers. Despite incremental improvements over the last years, the PIL is still widely agreed not to be patient-friendly, and many patients do not even read it.
Dialogue between patients and health-care professionals is key. Healthcare professionals often overestimate the quality of the information they provide, whereas patients would like to know more.
EU safety collaboration
EPF was extensively involved in the Joint Action on the European Network on Patient Safety and Quality of Care (PASQ). Based on their toolbox, EPF worked on the evaluation of the implementation of good practice to correct medication errors. Some other existing tools which can help to improve safe use of medications include smart phone applications and websites, such the Madrid Health Service and the Andalusian School of Public Health.
The new pharmacovigilance legislation at the European Union level enables patients to submit reports of suspected drug-related adverse reactions, including reactions as a result of medication errors. Patient organisations should actively inform their members about the existence of these new rules and possibilities, which are available on the website of the European Medicines Agency. In recognition of the importance of medication errors, the EMA in 2013 held a stakeholder workshop on the topic which made a number of recommendations.
Although patients can help improve safety, the burden of minimising medication errors cannot be placed solely on them. Therefore, the improvement of medication safety needs to involve concerted action by all stakeholders and patient organisations as well as healthcare professionals, regulatory bodies and the industry. Medicines packaging, design, and labelling should already be part of regulatory approval and should be user tested with health professionals in hospital settings, as well as with patients. Medication literacy should also be addressed as an integral part of health literacy policies in member states.
More information: