Patients play a key role in sustainability and cost effectiveness strategies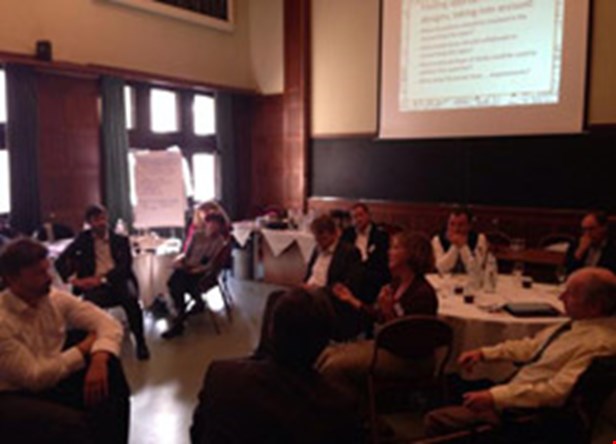 Our Project Officer Valentina Strammiello and Board Member Robert Johnstone attended the fourth WE CARE workshop on 9 October 2014. EPF is a partner in this project that works "Towards a sustainable and affordable healthcare" and we ensured that the patients' role was taken into account as a major player for cost effectiveness strategies in future healthcare systems.
The October's WE CARE workshop explored research topics that can help optimise the adoption of cost containment strategies. The previous meeting held in September already tackled this issue from an economic, institutional and political perspective and identified 30 aspects where evidence is crucial but currently insufficient (see Workshop Green Paper, PDF)
The outcomes were distilled in eight major cross cutting themes:
Incentives and payment methods
Quality indicators
Appropriate boundaries in the health system
Governance and accountability
Overcoming labour intensity in hospitals and LTC
The political system and long-term vision for health
Care coordination and integration
Patients' role
As EPF is involved as an associate partner in WE CARE, we played a core advisory role to ensure patients' involvement is no longer considered as cost-driver but as the essential part of the solution for cost-effective planning. Promoting health literacy was therefore considered essential to equip patients with the knowledge and skills needed to take an active role in managing our health and healthcare.
The project consortium identified patients' participation in the innovation process as another barrier to break down. Whether for low tech or high tech solutions, therapeutic or social innovation, we highlighted that it is important to ensure resources are well invested because of their added value and real potential for patients' quality of life.
The last element for cost effectiveness is an enabling healthcare environment, whereby the principles of patient-centred healthcare are consistently embedded, applied and evaluated. Education of healthcare professionals should include education in self-care in general, and the key competences needed to support patients' involvement in healthcare
The final conclusions of this FP7 project will be gathered at the WE CARE final conference taking place in Gothenburg on 14-15 April 2015.
Contact: Valentina Strammiello, Project Officer, valentina.strammiello@eu-patient.eu