The Patient Empowerment Campaign: more ways to get involved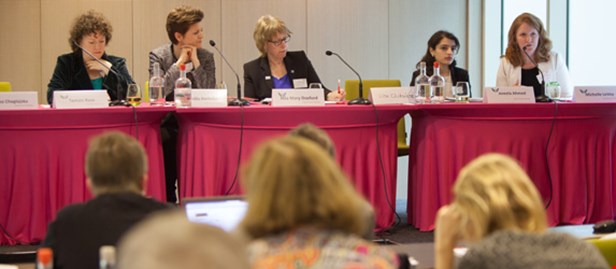 We can only make patient empowerment a reality if we all work together and keep the momentum of the campaign going. To help you do this, EPF has developed tools to ensure that you have everything you need to take part! We invite you to share these tools with your network to help us reach the widest audience possible.
What's new?
The only way to ensure that the campaign material reaches the widest possible audience in the EU is by translating it into all the official languages. We are pleased to be able to share with you the leaflet in French, Dutch and German! We will continue to translate it into all official languages to ensure that everyone understands and shares the concepts behind the campaign and can really take action. Find the leaflet in your language here and help us raise awareness on patient empowerment and the #PatientsprescribE campaign.
The translations could not have happened without the help of our members and partners, whom we would like to thank very much for their invaluable support.
What to expect in October?
Patient empowerment means something different for every patient and for our campaign video we have asked some of them to share their views with us. The video will be officially launched on 1 October at the 18th European Health Forum Gastein during our workshop "Empowerment in practice" – don't miss it!
As part of the campaign, we would also like to share patients' experience of being empowered or contributing to others' empowerment. To make it easier for everyone to share their stories, EPF has prepared an online form to collect information on good practices that will also be available in October. More information will follow in the next issue of our newsletter.
Engage!
Remember that you are the voice of the campaign in your country and disease specific environment. With your help, we can communicate the campaign messages and actively get involved at an EU and national level. Find out how you can support the campaign in our campaign toolkit.
Contact: EPF Communications Assistant, Valentina Stylianou, valentina.stylianou@eu-patient.eu