MEP Interest Group on Brain, Mind and Pain launches its new Book of Evidence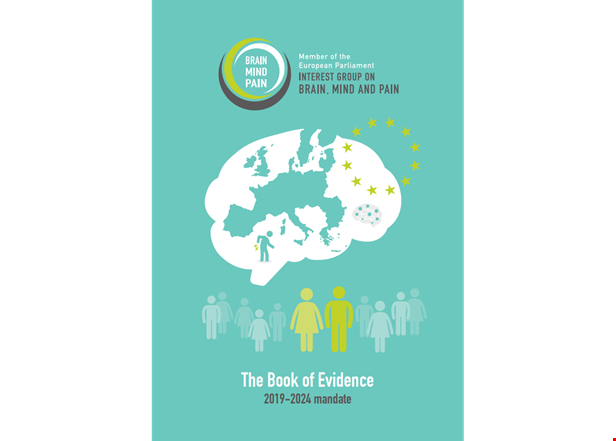 The Brain, Mind and Pain (BMP) initiative has launched its Book of Evidence (BoE) for the 2019-2024 EU mandate. This document sets a strategic vision on policy action to deliver better care for people with neurological and chronic pain disorders in the EU. It will be used as the core policy document of the MEP Interest Group on Brain, Mind & Pain – which will continue after the upcoming EU elections.
The BoE outlines recommendations for policy actions in three focus areas, which are:
Eradicate stigma, isolation and discrimination
Ensure equitable access to treatment, services, and support
Promote patient empowerment for increased involvement and engagement
These areas have been chosen to leverage current policy opportunities whilst ensuring continuity with the past activities and successes of the Interest Group.
The development of the document was led by European Federation of Neurological Associations (EFNA), and EPF member, and Pain Alliance Europe (PAE), who coordinate the Interest Group. It has been endorsed by EPF as well as the European Commission, European Brain Council, European Academy of Neurology, and the European Pain Federation .
To download the Book of Evidence and the supporting documents, visit www.brainmindpain.eu or send an email to advocacy@efna.net