Patient Safety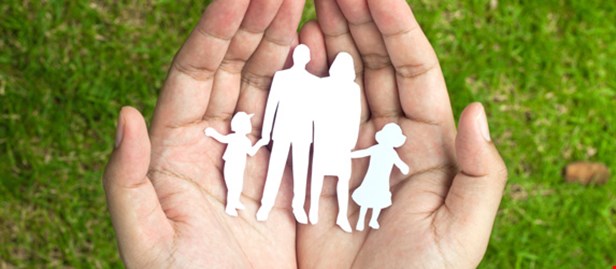 Patient safety is both a goal (a state of being that is free from harm) and a practice (processes and structures that aim to make healthcare safer). Patient safety is a system property and the foremost attribute of quality of care as defined by the WHO.
Safety covers everything from harm caused as a result of a wrong diagnosis, clinical procedure or clinical trials decision, to the side-effects of drugs, hazards posed by medical devices or sub-standard products, human shortcomings, and system errors. These events may occur in hospital settings but also in any other health care settings, such as primary health care clinics, nursing homes, pharmacies, patients' homes.
Patient safety is a strategic priority for EPF and goes to the heart of our work for equitable, patient-centred healthcare systems across the EU. In our view safe, high-quality care is a fundamental patients' right. (See EPF's work on Quality of Care here)
Patients' involvement is very important in patient safety considering they represent a source of information for failures in the system during their journey. Patients can give feedback about safety issues they witness, and get involved in planning to improve systems and services.
More information: EPF Proposal Regarding the Development of Key Competencies for Patients, Families and Carers in Patient Safety
Briefing Paper on Patient Safety - 2016
EPF Conference: How Patients' and Families' Involvement can improve Patient Safety
On the 8-9 November 2016, EPF organised a 2-day conference on patient safety, in Brussels. The event aimed at exploring how the involvement of patients and their families could improve the current staggering figures of patient safety and health-related adverse events. See the conference report hereand the presentations used by the speakers here.
Key reference points of EU policy
Because patient safety (with some exceptions[1]) is an area of national competence, action at European level has focused on a collaborative approach and exchange of best practice (for example, through EU-funded projects).
EPF is an active participant in the European Commission's Expert Group (former Working Group) on Patient Safety and Quality of Care. Through this forum, EPF contributed a patients' perspective to the work on the main legislative documents governing EU policy in patient safety:documents (so-called "soft law") that the EU can adopt are Communications and Council Recommendations as well as Council conclusions; these are non-binding documents, but nevertheless carry quite a lot of political weight.
These documents reflect the advocacy work done by EPF in relation to the participation and empowerment of patients, families and informal carers, as well as patient organisations.
EPF has also responded to all public consultations of the European Commission on this topic, since 2008. In addition, we have provided input on the reports of the European Parliament on this topic, in 2013 and in 2015.

The 2014 "Patient safety package"
In 2013, the Commission launched a public consultation on patient safety to explore the impact
of the 2009 Recommendation. The results of this consultation contributed to the second Commission report on patient safety. In addition to this report and the report of the public consultation (above), two reports of the Patient Safety and Quality of Care Working Group were also published as part of a so-called "Patient Safety Package" in 2014:
EPF's feedback to the public consultation was backed by a questionnaire which focused on our members' awareness of EU recommendations, patient organisations' involvement at Member State level, and assessing priorities in the countries of member organisations. The findings emphasized the contribution of patient organisations in supporting the implementation of the 2009 Recommendation. We also provided input for the reports of the working group on the role of patients in the reporting of
adverse events and in the training of health professionals.
Collaboration with WHO-Europe
EPF has worked with the WHO Regional Office for Europe in our role as the EU-level patients' representative organisation in the area of patient safety. In 2010-2011, EPF participated in an initiative on "Patient safety and patients' rights", where we contributed to a working group and reviewed the report resulting from this project, titled "Exploring patient participation in reducing health-care-related safety risks", published by WHO in 2013.

Projects
EPF's involvement in the EU funded project EUNetPas - European Network for Patient Safety contributed to "A Guide for Education and Training in Patient Safety". Read more about EUNetPas.
Following this project, EPF became a partner in the Joint Action on European Union Network on Patient Safety and Quality of Care (PaSQ). Read more about PaSQ.
Factsheets
Related topics on EPF's website:
---