Working Group on Universal Access to Healthcare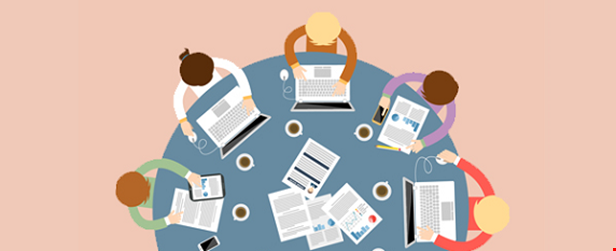 EPF has entered a new programming period. Within this new programming period, EPF has two topic specific internal Working Groups to guide and support two of its priority thematic areas: one on Universal Access to HealthCare and the other on Digital Health.
Universal Access to Healthcare: An EPF priority
One of EPF's objectives for this new programming period is to achieve sustainable healthcare systems for all. Within this thematic area, EPF will be working towards developing a vision of what constitutes a high-quality, safe, equitable and sustainable healthcare system from the patient perspective.
Overall remit of the Working Group
The EPF Working Group on Universal Access to Healthcare was formed in the first quarter of 2018.
The working group informs, guides and supports EPF's work on Universal Health Coverage and Access to healthcare from both a strategic and content perspective, in order to support EPF's broader membership, Board and the Secretariat in this work. The working group will work towards the implementation of the EPF Roadmap to achieving universal health coverage for all by 2030, using it as a guide and reference.
The group will take a lead on specific activities as defined by its members in an annual work plan.
Members
The working group is open to all EPF members and complements the wider EPF membership consultation process. The working group meets at least twice a year.
The Working Group is currently made up of 15 members:
Jose Luis Baquero Ubeda, Vice-President, Foro Español de Pacientes (FEP) Spanish Patients' Forum, Spain
Lilyana Chavdarova, Programme and Policy Coordinator, Patient Access Partnership (PACT) – PACT liaison to the working group, Bulgaria / EU
Avril Daly, CEO, Retina International, Ireland / International
Birgit Demski, Board Member, BAG Selbsthilfe, German National Coalition of Patient Associations, Germany
María Gálvez, CEO, Plataforma de Organizaciones de Patientes, The Spanish Platform of Patient organisations, Spain
Geoffrey Henning, Policy Director, EuropaColon, UK / EU
Tunde Koltai, Chair, Hungarian Alliance of Patient Organizations, Hungary
Mateja Krzan, Vice-President, European Network of Fibromyalgia Associations (ENFA), Slovenia / EU
Eulália Pereira, Board Member, European Federation of Associations of Families of People with Mental Illness (EUFAMI), Portugal / EU
Nicolas Philippou, Secretary of the Board, Pancyprian Federation of Patients Associations and Friends, Cyprus
Jana Popova, Member of the EPF Youth Group and Executive Committee Member of the European Alliance of Neuromuscular Disorders Associations (EAMDA), Bulgaria
Charlotte Roffiaen, EU Policy Adviser, France Assos Santé, France
Christopher Vella, Secretary, Malta Health Network, Malta
Baiba Ziemele, President, Latvia Hemophilia Society and Volunteer, European Hemophilia Consortium (EHC), Latvia / EU
Katie Gallagher, EPF Policy Adviser chairs the working group.
For further information, please contact katie.gallagher@eu-patient.eu
Past accomplishments of EPF and the Working Group on Access to Healthcare (2015-2017)