Calls for Tender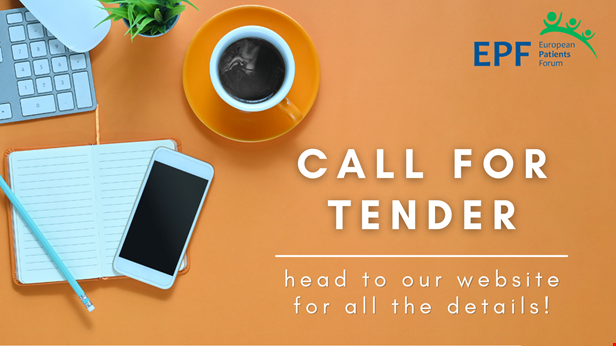 CALL FOR TENDER - NOW CLOSED
CALL FOR TENDER TO DESIGN AND MAINTAIN A DIGITAL PLATFORM FOR PATIENT ENGAGEMENT
The purpose of this call is to invite tenders for the contract of web developer/service provider that will design and develop an on-line Patient Engagement Platform (herein after 'EU-PEARL PE Platform').
The EU-PEARL PE Platform will provide information on ways of involving patients in Platform Trials as partners, and support all stakeholders (mainly investigators and funders, patient advisors, and patients) in these activities. The EU-PEARL PE Platform will provide reusable educational information, and resources as well as tools, guidance, and standards developed by existing and in-development initiatives for the patient community and the stakeholders with whom they interact.
The EU-PEARL PE Platform will enable users (patients, industry, and investigators) to:
Identify and allow access to what training materials, educational content, tools, templates, guidance, etc. are available to increase their effectiveness and add value during their involvement in the Platform Trials from design till implementation.
Identify synergies and opportunities for collaboration with different stakeholders.
Provide resources and connections in an innovative, sustainable way to enable wider and more effective engagement.
The assignment shall start as from the date of signature of both contracting parties and shall be completed no later than 31/03/2023.
Tender submission and schedule of the work are as follows:
| | | |
| --- | --- | --- |
| Launch Tender | EPF | 05/09/2022 |
| Close of the Tender | Tenderer | 11/09/2022 |
| Selection of the tenderer | EPF | 20/09/2022 |
| Briefing meeting and signature | EPF - Tenderer | 26/09/2022 |
| Start of the assignment | Tenderer | 30/09/2022 |
| Delivery of beta version | Tenderer | 09/01/2023 |
| Finalisation of the platform | Tenderer | 31/03/2023 |
For more information, please contact:
Hannes Jarke, EPF Project Coordinator, Hannes.jarke@eu-patient.eu

Applications must be sent by 11/09/2022, 23:59 CEST
Please contact that email address if there are any queries regarding the call.
For more information, click here.