Who we are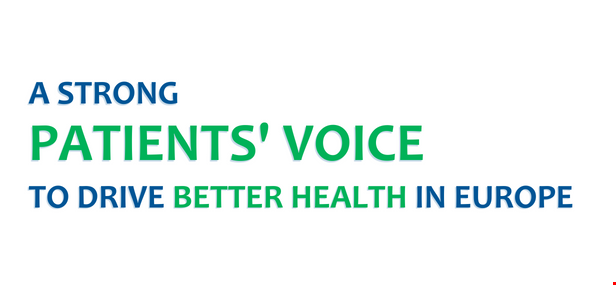 European Patients' Forum: our vision, mission, and strategic goals
The European Patients' Forum (EPF) is an independent non-profit, non-governmental umbrella organisation of patient organisations across Europe and across disease areas. Our 79 members include disease-specific patient groups active at EU level and national coalitions of patients. Read about our vision, mission, and our strategy.
Our vision
A Europe where patient organisations are valued partners in creating equitable, person-centred, accessible, and sustainable healthcare systems, based on patients' unique expertise.
Our mission
To advance the interests of patients and patients' communities by strengthening their collective impact across Europe through effective advocacy, education, empowerment, and partnership.
1: SHAPING A NEW EUROPEAN AGENDA FOR PATIENTS
EPF will support strong European health cooperation in order to derive and apply key lessons from major challenges, including the COVID-19 pandemic, for future health systems that deliver [a new deal] for patients. Patients are central to identifying and shaping solutions for quality-oriented, person-centred, equitable, resilient and sustainable healthcare.
2: MEANINGFUL PATIENT INVOLVEMENT IN CO-CREATING BETTER HEALTH POLICY, PRACTICE, RESEARCH AND EDUCATION
EPF will promote meaningful, systematic and structured patient involvement in policymaking, research and in shaping healthcare practice that empower patients to be active partners in care. EPF will advance patient involvement through campaigns, advocacy, education, research, and projects.
3: DIGITAL TRANSFORMATION THAT DELIVERS FOR PATIENTS
EPF will engage in the digital transformation of healthcare in Europe to support safe, highquality, more participatory and person-centred healthcare that brings better outcomes for patients and value for society. Co-design and patient preferences must be at the heart of digital health solutions, including patients' access to, ownership and control of their data, safe and ethical use and sharing of health data, and exploring the potential of real-world data for healthcare improvement.
4: ACCESSING THE HEALTHCARE WE NEED WITH NO DISCRIMINATION
EPF will advocate for equitable and affordable access to high-quality, state of the art, inclusive care for all and for the eradication of discrimination and stigma. EPF will advocate for the Strategic Plan 2021-2026 attainment of universal health coverage in Europe, building on the EPF Roadmap and the UN Sustainable Development Goal on health.
5: STRENGTHENING PATIENT COMMUNITIES ACROSS EUROPE
EPF will, together with our members and partners, support European patient communities and health stakeholders with education, resources, and expertise to help them in co-designing people-centred health policies and resilient health systems.
Related Information
The overall objective of this Strategic Plan is to define strategic priorities for enabling EPF to grow and work effectively during the five years of the plan.
Key principles required by individuals and how they work for the attainment of the European Patients' Forum mission and goals.
The EPF Constitution, as approved at the Extraordinary General Meeting on 23 January 2021.
EPF should be seen as a response to recent calls by the European Commission and other EU institutions to have one pan-European patient body to address and be consulted on issues concerning the interests of patients in the European healthcare debate.