EPF position on the rights and needs of older patients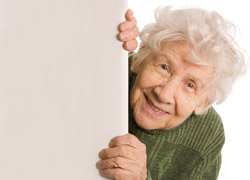 As the general population is ageing, EPF is strongly committed to raising awareness of older patients' needs and rights at EU level. Our position paper complements our work within the European Innovation Partnership on Active and Healthy Ageing (EIP-AHA) and explores further efforts needed to uphold older patients' common rights in the EU.


This paper provides recommendations for the EU institutions, Member States and stakeholders (including healthcare professionals, researchers, scientists and industry). These will contribute towards achieving much needed change at all levels.
There is a clear imperative to address the challenges society and healthcare systems are confronted with as a result of demographic ageing and the rise in chronic diseases and multi-morbidity. It is also crucial to ensure financial sustainability in the long term to ensure equitable access to safe, high-quality healthcare.

The EU has launched several initiatives to enable EU Member States to face the societal challenges of active and health ageing, whilst encouraging research and innovation.

In December 2010 the decision to launch a pilot European Innovation Partnership on Active and Healthy Ageing was adopted, and the year 2012 was designated as the European Year for Active Ageing and Solidarity between Generations.

EPF has been very closely involved in the Partnership from the onset, resulting in a strong contribution to the Commission's public consultation on the Innovation Partnership on Healthy and Active Ageing.

EPF continued to play an active role in the development of the Partnership through participation in the High-level Steering Group that drafted the Strategic Implementation plan.

Following the strategic plan's adoption, EPF and several of our member organisations are involved in the implementation of the Innovation Partnership in key thematic action areas, such as adherence and health literacy, integrated care, and nutrition, as well as in governance and monitoring of the Partnership.

For more information, please visit this section or contact Laurène Souchet, Policy Officer, at laurene.souchet@eu-patient.eu.

Related Information

EPF Position paper - Older-patients (Jan14)