SUSTAINS's User Requirements Report is out!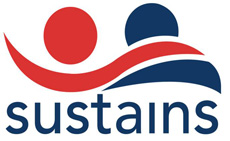 EPF has been coordinating a series of user requirements focus groups under the SUSTAINS project. This is part of the key role we play to identify patient requirements and to assess patient empowerment as a result of using patient-accessible Electronic Health Records (EHR). A report emerges from these meetings and provides recommendations associated with the use of these services.
The three-year project ultimately aims at developing and deploying a basket of services in 11 European regions providing patients' access to EHR. This series of focus group represented an excellent opportunity to gather evidence-based information on patients' access to their EHR. Participants provided their views as regard the envisaged services to ensure they are aligned to their needs and meet health professionals' requirements.
In total 52 patients and 42 healthcare professionals participated in eight user requirements focus groups. The meetings were implemented in the various participating countries/regions involved in the SUSTAINS consortium.
There was wide agreement among participants that patient-accessible EHR and associated services, if properly designed and implemented, can present a window of opportunity for improving the quality of healthcare services.
Most of them also agreed that withholding access to EHR to patients is no longer an option. The SUSTAINS services are regarded as an important and necessary innovation in healthcare that can no longer be held over.

User groups in all eight regions put forward a number of recommendations to improve the quality and usefulness of the envisaged services. These are addressed to the countries and regions participating in the SUSTAINS projects as well as to any other considering opening up the EHR to the citizens. These recommendations emphasise the need to ensure availability of all relevant information. They added it should be easily retrieved through effective user-friendly built-in search functions.
The 44 general recommendations out of 284 context-specific ones can be found here. The full report will also be soon available on our website.
The project consortium will further verify with local project partners whether and how the various user recommendations have been incorporated into service design. The result is expected to be issued in spring 2013.
For more information, please contact our Senior Programme Officer Walter Atzori.

Related Information

User Requirement Recommendations