SUSTAINS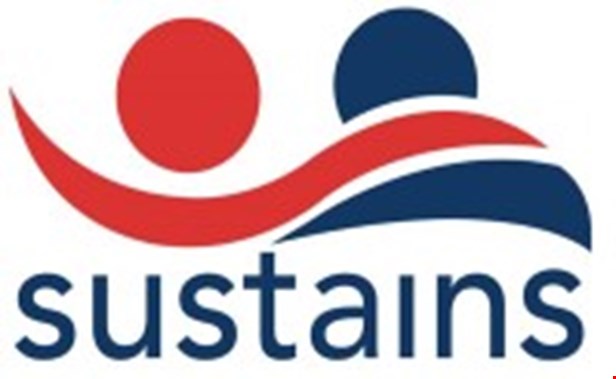 Project Duration: 36 months (January 2012 - December 2014) | Status: running non-EPF led project |Funding Programme: Competitiveness and Innovation framework Programme - ICT strand- Policy Support Programme (PSP), Pilot Actions
What is the project about?
SUSTAINS - Support USers To Access INformation and Services – is a three-year project aimed at developing and deploying a basket of services in 11 European regions providing patients' access to Electronic Health Records (EHR).
The project represents an excellent opportunity to explore and gather evidence-based information on patients' access to their Electronic Health Records (EHR) and assess whether and how patient empowerment can be effectively strengthened as a result of such access.

The services proposed have been distilled from the experience of European regions which have already pioneered such access. Although each of these services has a specific objective, all the services contribute to the achievement of a new paradigm in healthcare in which the citizen/patient is no longer a passive subject, but an active player in the management of his/her own health.
Project's Objectives

SUSTAINS aims to measure the impact of a wide range of administrative and clinical services for patients based on patients' access to EHR on the three areas below:
Empowerment of patients: There is a growing tendency by patients and the public to question information from the health system, ask for a second opinion, demand respect and dignity in their treatment, expect convenience, etc.
Medical results: Progress in treatment especially of chronic diseases need efficient and continuous contact between the patient and the professionals in order to achieve optimal medical result.
Efficiency and economy: With the new treatments available, and the growing demand from patients/public, there is a need for improved efficiency and economy.
The Consortium

The consortium consists of 16 partners, including the coordinator. There are two national bodies involved from Estonia and Slovenia; eight regional-level bodies from the following regions: Uppsala County, (SE project leader), Region of South Denmark (DK), Aragon (ES), Basque Country (ES), Scotland (UK), Thessaly and Central Greece (GR), South Karelia (FI), Norrbotten (SE); and one local-level body from Asolo – Veneto Region (IT). Some regions are supported by eHealth competence centers. The project consortium also includes four European-level organisations, including EPF.
The Role of EPF
EPF plays a key role in this project, especially in the work relating, to patient requirements' identification and the assessment of patient empowerment as a result of using the SUSTAINS services. To that end EPF has been coordinating a series of user requirements focus groups implemented in the various participating regions and developed a methodology for the assessment of patient empowerment associated with the use of patient-accessible Electronic Health Records.
Impact on patient community
SUSTAINS aims at empowering patients to act as more active players in the management of their health as opposed to passive receivers of healthcare services. Thanks to the access to their Electronic Health Records (EHR), patients will be better informed about their health and therefore be able to make more conscious decisions about treatment and lifestyles in collaboration with the healthcare professionals looking after them.
Page last modified: 18 September 2012
MORE INFORMATION

Link to the project's factsheet


Project's Website
---
To get in touch about one of our ongoing or completed projects, or if you would like to reach out about a future collaboration, please send a message to: projects@eu-patient.eu