March 2015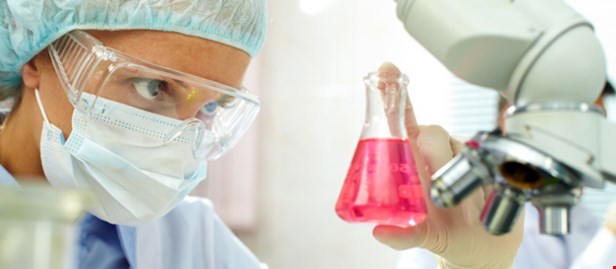 EPF PUBLISHES STATEMENT ON THE COMMUNICATION OF CLINICAL TRIALS
The new EU Clinical Trials Regulation, that will be applicable from May 2016, will increase the transparency of clinical trials, including their results, and so-called "lay summaries" of all clinical trials will be publicly available. In March 2015, EPF released a position statement on the standards for communication on the lay summary which was adopted as a basis for an EU guideline.
Increased transparency about the results of clinical trials is one of the key achievements of the new EU clinical trials Regulation. The summary results of all trials, irrespective of the outcome, will be published on the EU database maintained by the European Medicines Agency. This will include a so-called "lay summary", explaining the main outcomes of the trial in a language and format understandable to lay persons.
Returning results of clinical trials to the community is a moral obligation of investigators and sponsors. In this way, they show their respect for the vital contributions of the patients and volunteers who participate in clinical trials, while improving the transparency of research.
However, the provisions of the Regulation regarding the lay summary were unsatisfactory. EPF believed that guidance was needed for the Regulation to be properly implemented at EU level.
Our March position statement stressed that patients want to know the objectives of a trial and its main outcomes, milestones and endpoints. These include information on which patients participated and in which countries the trial took place, as well as which companies, academic researchers or sponsors were involved (including the relationships exist between researchers and pharmaceutical companies). Patients want to know that the research plan (protocol) was fit for purpose and that it was implemented properly and also they want information about safety and efficacy of the treatment. All this will only work if information is available in a language and visual presentation that makes it easy to understand for lay patients. The interface of the EU database also needs to be accessible and user-friendly.
In May, EPF co-organised a workshop in partnership with the European Forum for Good Clinical Practice (EFGCP), where the lay summary was extensively debated. Following that event, a working group led by the UK health research authority was established, in which EPF participated together with several other patient organisations. We were delighted that the working group adopted the EPF's position statement as the basis for its work. The group produced a draft guideline in November, which will be released for a full public consultation in early 2016.
Contact: EPF Director of Policy, Kaisa Immonen-Charalambous, kaisa.immonen-charalambous@eu-patient.eu