October 2015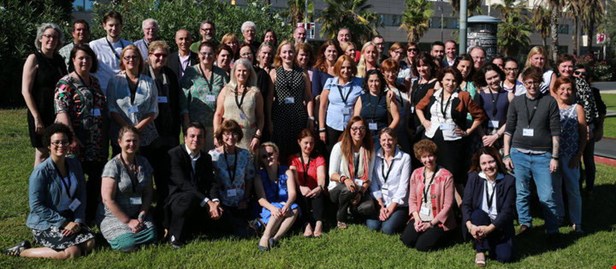 THE EUROPEAN PATIENTS ACADEMY ON THERAPEUTIC INNOVATION
2015 has been an exciting year for the European Patients Academy on Therapeutic Innovation (EUPATI), with the project entering its fourth year of implementation. In October, the second course of the EUPATI expert training course was launched, with 60 new patient advocates from across 30 different European countries.
Funded by the Innovative Medicines Initiative, EUPATI aims to provide scientifically reliable, objective and comprehensive information to patients on medicines research and development.
This year, EUPATI's priorities have slightly shifted towards developing educational material on medicines' research and developments geared towards our second audience patient advocates. The EUPATI Toolbox, hosting patient-friendly, ready-to-use educational material, will be available in seven different languages on 27 January 2016. The launch of the EUPATI Toolbox represents another major milestone for this project as we aim to reach out to 12.000 patient advocates from all across Europe.
One of EPF's main priority in 2015 remained the delivery of the patient expert-level training programme. The EUPATI Expert Training Course offers patients and patient advocates expert-level training in medicines research and development. The Course is a mixture of independent e-learning coursework and face-to-face training events over a 14-month period.
By the end of 2015, 50 patient advocates will have either completed or close to completing the first course that was launched in autumn 2014. As part of this training, two face to face events took place in Barcelona in 2015 where participants had the opportunity to apply concepts and notions learned as part of the e-learning, during interactive and practical sessions
Major developments have taken place at national level with more national platforms taking off the ground this year. New countries such as Romania, Slovakia, Denmark, and Greece have made tremendous progress setting up national teams despite not being part of EUPATI's core group of countries.
In 2015, EPF has put a lot of effort into working out and implementing the project's sustainability strategy. With the vision, plan, and value proposition for a post 2017 EUPATI being laid out, efforts are now directed towards identifying resources to be able to continue to run the core elements of the project.
Contact: Walter Atzori, EPF Director of Programmes and Operations, walter.atzori@eu-patient.eu