Recent News on EU Developments on Biosimilars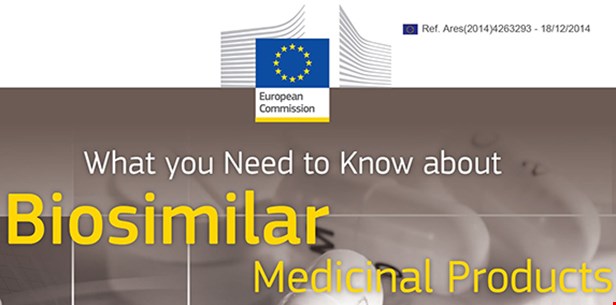 The European Commission has recently published the report of its multi-stakeholder workshop on Biosimilar Medicinal Products that took place in June in Brussels, where EPF played an important role. The Q&A guide for patients on biosimilar medicines has also been updated.
The European Commission – in close cooperation with the European patients' and doctors' associations and the industry organisations – organised a workshop aiming to present an update on the impact of biosimilars competition, to facilitate the exchange of information and experiences among participants, and to launch the updated version of the Q&A guide for patients on biosimilar medicinal products.
The workshop included different sessions where participants had the opportunity to share experiences with biological medicines at national level and to discuss the information and communication needs of patients and healthcare professionals.
EPF was represented by its Secretary General, Nicola Bedlington, who urged a continued multi-stakeholder approach to biosimilars at EU level, noting, nevertheless, fundamental differences of opinion on biosimilars switching, labelling, extrapolation, etc. that still exist. She also cited studies from Hungary and the UK in which real world evidence on biosimilars – including on switching – is being collected.
"Biosimilars can contribute towards expanding access to treatments for certain diseases, whilst easing budgets", Nicola Bedlington, EPF Secretary General
Other stakeholders pointed out the necessity to get patients involved in the decision-making process in order to achieve patient centred-care, and stressed the importance of patient-physician dialogues to achieve "co-owned results" and improve communication and mutual understanding.
The European Commission took the opportunity to present the updated version of a Q&A guide on Biosimilar Medicinal Products for patients. The document is a revised version of the 2013 information paper "What you need to know about Biosimilar Medicinal Products", which provides patients, doctors and payers with adequate information on the topic.
The report of the multi-stakeholder workshop and the updated Q&A guide for patients are both available on the European Commission website.