Building the Capacity of Patient Organisations in Hungary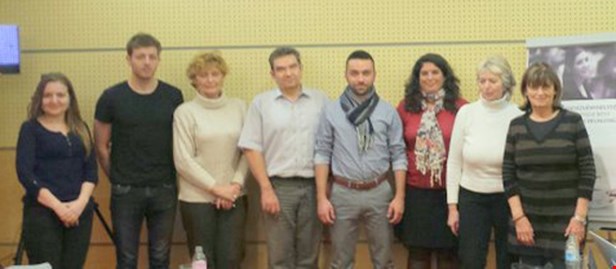 Hungary, alongside Romania, was the first country to undergo and complete Phase I and II of the EPF Capacity Building Programme (CBP). Nine national-level patient organisations are currently participating in the programme and have implemented activities with the support of Civil Support, the local experts delivering the activities in-country.
The Capacity Building Programme (CBP) was launched in 2012 to support the development of organisational capacities and advocacy skills of national and European patient organisations. A key element of the programme is to ensure that its activities are sustainable. Thus, strengthening patients' organisations capacity and ability to continuously apply the acquired knowledge is a key consideration guiding the work.
The first and second phase of the programme's activities in Hungary aimed to conduct a strategic planning and needs assessment process (Phase I) and develop an Operational Plan (Phase II) for each of the participating organisations. The planning process had a positive impact on the work of the organisations as it provided them with an opportunity to assess needs and set priorities. 'We got a good strategic plan and learned how to do a yearly or longer operation plan (…) another important result is that we managed to make more active our volunteers and board members (…)', noted Kitti Lukacs from the Hungarian Coeliac Society. In addition, plans developed under the CBP were found to help organisations to become more professional, improving their credibility vis-à-vis external partners.
Building on the outcomes of Phase I & II and the organisations' identified needs, a thematic training module on fundraising was implemented in Hungary between June and December 2015. It provided organisations with an opportunity to develop a tailored-made fundraising strategy, set up a project of interest with the support of the local experts and put into practice the theoretical knowledge acquired in the training workshops. Eszter Rozán from the Association of Hungarian Reuma Patients indicated that "for [us] the project was very useful because we could use all the new skills to further our activity. We got training in project elaboration and fundraising and we really hope that we will work more efficiently and with better results. We will plan our projects in a more targeted way, keep contact with supporters and find new ones for realising our plans".
Participating organisations also expressed an interest in applying the skills acquired through the training module to a 'real-life' fundraising situation. A 'pitching event' was organised by Civil Support, under the CBP, on 27th November 2015 to present the projects developed to potential donors and partners. As a result of the project development phase and the pitching event, some organisations were able to secure funding for their projects and others were approached to discuss opportunities for collaboration.
Finally, the 'pitching event' provided organisations with very practical, concrete fundraising tools, which the organisations will be able to continue to use on their day-to-day fundraising efforts. 'Our umbrella is quite a new organisation so a real capacity for operation and funding is needed! The idea that instead of a 'simple' training of fundraising it is better to elaborate a project was brilliant and at the end now we have a good project ready to present to possible sponsors", noted Tunde Koltai from theHungarian Alliance of Patients' Organisations (BEMOZ).
Contact: Walter Atzori, EPF Director of Programmes and Operations, walter.atzori@eu-patient.eu