EPF calls for Equal Treatment for Patients in Education and Employment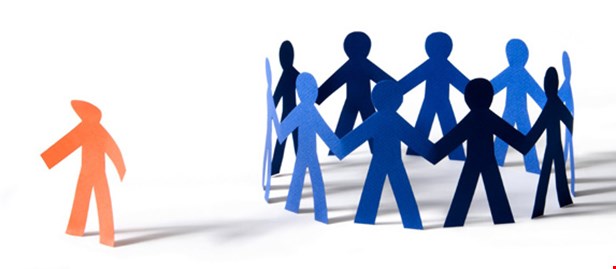 In January, EPF published a position paper on equal treatment in education and in employment. While some patients have to cease their professional activity due to their health condition, many continue working or wish to do so. However, as acknowledged by a recent study from Eurofound, the participation of people with chronic and long standing conditions in the job market is often problematic across the EU.
Patients can face difficulties in the workplace. Challenges can arise when seeking for a job, after returning from sick leave, or due to lack of support by employers and colleagues. Employers are often misinformed about the capacity of patients to remain at work. In addition, adequate legislation to protect and support patients are not always in place and lack recognition by the relevant stakeholders.
For some patients, these difficulties start early in education, where they can face stigma, prejudice and rigid rules. This can affect patients' academic performance, and ultimately, their career prospects. These issues were first raised by EPF in the Empathy seminar with young patients in 2013.
With appropriate support, many patients are able to work, resulting in a hugely improved quality of life that also reduces the negative financial impact of chronic illness and the risk of social exclusion. Retaining people with chronic conditions in employment can be beneficial for the employee, the employers, and society. For employers, the benefits of hiring and keeping employees with chronic conditions are multiple: it shows the employer values experience, diversity and inclusion, which are part of a well-functioning company. To realise the goals of Europe 2020 for inclusive growth, it is essential to address the barriers and obstacles that patients face in education, accessing jobs, staying employed, and returning to work.
A recent European Parliament motion for a resolution on the EU Strategic Framework on Health and Safety at Work 2014-2020 called on Member States to put more focus on integration of people with chronic and long term conditions at the workplace, and urged the Commission to promote integration and rehabilitation measures for people with disabilities and to support Member States' efforts by raising awareness and sharing good practices on accommodations and adjustments in the workplace. While not legally binding, the text paves the way for more recognition of this issue at EU level.
"Patients' organisations have developed many initiatives and projects across the European Union to promote integration and tackle stigma as highlighted in the paper. However more support is needed from decision makers, employers, and various actors in the health, education and employment sectors to put in place a more coordinated approach for equal treatment of patients with chronic and long term conditions." said Nicola Bedlington, EPF Secretary General.
Contact: Laurene Souchet, EPF Policy Advisor, laurent.souchet@eu-patient.eu