EUPATI: Final Conference and Change in Sight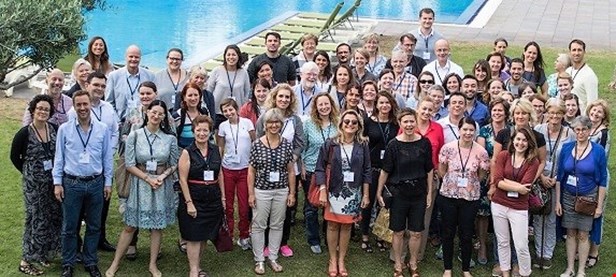 Following the graduation ceremony of the patient fellows who have completed the EUPATI expert level course, the EUPATI project will hold its Final Conference entitled "All Aboard to a Better Health Future" taking place on 14 December in Brussels. Before entering a whole new phase in 2017…
The final conference will be an opportunity for the EUPATI community, almost 5 years after the start of our project, not only to reflect on milestones and accomplishments but also to prepare for the future of the project and of the EUPATI network.
The event will focus on nurturing an evolving sustainable ecosystem for medical innovation, asking how patients, regulators, academia, and industry can continue to collaborate while committing themselves to our shared goal of Better Health. The conference sessions will cover issues such as integrating patients into academic research and teaching, EUPATI Fellows in Regulatory Authority Committees, and strategies to facilitate journalists' use of the EUPATI Toolbox and Fellows' expertise in medicines R&D.
The current EUPATI project will come to an end in January 2017. After this, EUPATI will continue as a sustained, permanent EPF-led multi-stakeholder programme. The EUPATI 2017 Programme can be described as a patient community-driven educational programme focused on maximum exploitation of the EUPATI Toolbox, maintaining the brand, the National Platforms, the EUPATI Fellow Alumni Network, the IT infrastructure, implementing updates of core EUPATI educational material, and conduct of the EUPATI Patient Expert Training Course.
More info on the EUPATI website.
Contact person:
Walter Atzori, Director of Programmes and Operations