WHO Meeting on Patient-Centred Services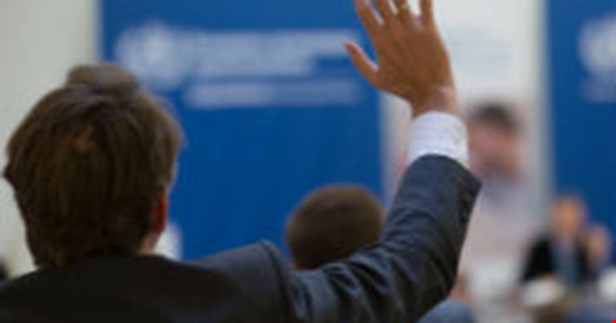 On 2-3 May 2016 EPF participated in a consultation meeting of the WHO European Region's "Framework for action on Integrated Health Services Delivery", in Copenhagen.
With this framework WHO Europe aims to strengthen people-centred health systems and embed the values, principles and good practices of integrated service delivery and people-centredness in the advice and support it gives to its member states. This priority is also integral to the WHO's global Health 2020 plan.
The WHO framework focuses on four main domains:
Domain 1: People. Placing people at the centre; proactive participation of people and society in their health and initiatives; "patients, carers, volunteers and peer groups should have a greater role in delivering services."

Domain 2: Services. Measuring, including what should be measured, to enable comparisons and provide impetus for transformation.

Domain 3: System. Possibilities of technology in driving integrated care, ensuring usability and meeting people's needs.

Domain 4: Change. Need for evidence vs innovation, focus on sustainability over time, transferability, and scale-up.
EPF was represented in two interactive panel discussions focusing on the domains "people" and "change", although our interventions touched on the other domains, too. We were able to convey key messages about the importance of patient involvement, patient-centredness and real patient empowerment to a large audience comprising WHO Europe member states' representatives, invited experts and a variety of non-governmental organisations including health and social care providers. We also disseminated EPF's reference materials, including the Patients' Charter on Patient Empowerment, to all participants.
The European Framework for Action on Integrated Health Services Delivery will be presented at the 66th session of the WHO Regional Committee for Europe in Copenhagen in September 2016.
More info: WHO report from the event here: http://www.euro.who.int/en/health-topics/Health-systems/health-service-delivery/news/news/2016/05/transforming-integrated-health-service-delivery-in-the-who-european-region
Related publications: http://www.euro.who.int/en/health-topics/Health-systems/health-service-delivery/publications
Contact person: Kaisa Immonen, Director of Policy.