EPF Team update: Goodbye Véronique, hello Ania!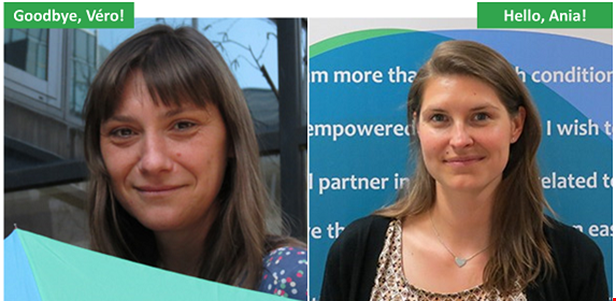 Over the last few weeks, we said goodbye to Véronique Tarasovici, EPF Office Manager and welcomed Anna Trzcińska, our new Events Officer!
After several years working for EPF, Véronique Tarasovici left the Secretariat for pastures new at the beginning of June. For over seven years, Véronique had been responsible for the management of the office and the coordination of EPF events making sure that all of our members could participate in the numerous events we organise each year, and that the EPF team benefited from an inspiring environment. We thank her for her dedication and her attention to the littlest things over all these years and wish her all the very best in her future endeavours!
At the end of May, Anna Trzcinska joined the EPF team as our new Events Officer. She is responsible for planning, organising and coordinating Events and EPF meetings. She also manages all the travel arrangements.
A Polish citizen, Anna has five years of experience both in the events and project coordination sectors. Before joining EPF, she worked as an Events Officer in the private sector and was Project Coordinator in an NGO.