EUPATI Strengthens Its Network Through Two Important Events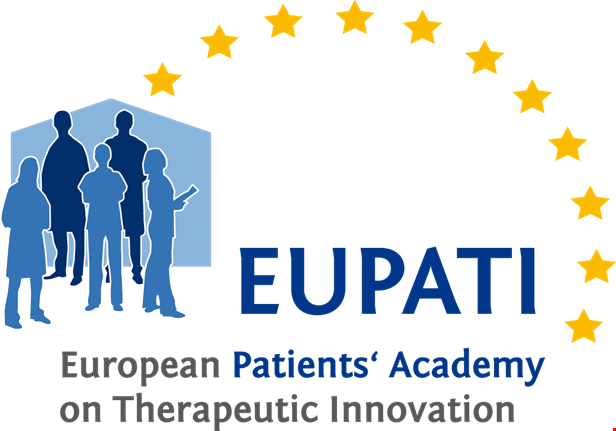 Two full productive days in Berlin ushered in major advancements in the development of EUPATI's network this June. The Annual General Meeting of national platforms and the "Train the Trainers" capacity-building event for EUPATI alumni and future trainers looked at the internal and external development and expansion of the project.
The European Patients' Academy (EUPATI) offers trainings to patient experts on medicines development, clinical trials, medicines regulations, health technology assessment. First established as an Innovative Medicines Initiative (IMI), the project is now part of the programme portfolio of EPF.
The EUPATI Network of National Platforms held its first general meeting in Berlin on 28 June 2017. Fifteen of the 18 national platforms (national versions of the EUPATI project) were represented at the meeting, which was organised and hosted by IPPOSI, the patient organisation umbrella and EUPATI partner in Ireland.
In addition to presentations from platform representatives from Germany, Norway, Ireland, Spain and Romania, participants also debated in detail how the platforms can and should increase their work together across Europe. All platforms have different legal and organisational structures, meaning that cooperation and coordination may sometimes become more complex. The workshop held in the second part of the meeting showed that cooperation is most purposeful when it comes to educational and informational projects that empower patient communities to work together on the basis of objective and scientifically sound information.
Train the Trainer – Productive & Fun
The very next day, EUPATI held its annual capacity-building event for fellows and national platform members in Berlin. The purpose of the meeting was to train and empower participants to share and multiply the knowledge entailed in the EUPATI Expert Training Course and the EUPATI Toolbox to their own patient groups and constituencies.
Participants discussed the various modalities of learning and teaching, and also several in-depth explanations on how to design an event, the main pitfalls and key recommendations for a successful training event, and also – most importantly – how to get the most out of the EUPATI Toolbox for training events.
The Toolbox not only includes articles, videos and images for the development of training events and courses, but also offers template slide decks and guidance for entire "out-of-the-box" presentations called "Starter Kits" or mini-courses. "Use them, adapt them, share them, spread the knowledge" – this was the key takeaway of the Train the Trainer event. Participants also got the chance to develop a plan for a training event of any format that they proposed to organise for a freely defined disease area and audience.
What's next?
EUPATI will keep organising such events, both targeted at national platforms and at individual expert patients and trainers, to keep the number of trained and reliably knowledgeable patient advocates increasing across Europe.