June 2017 – Patient Organisations as Legitimate Stakeholders in Civil Dialogue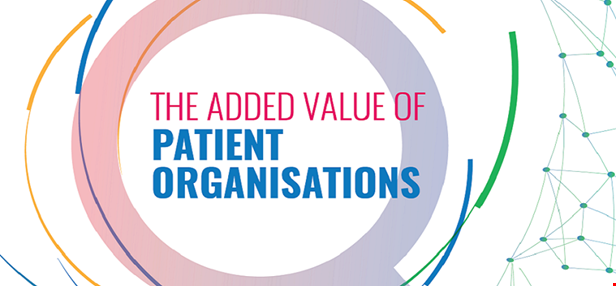 2017 also saw many new challenges. The civil society movement in Brussels is living rather troubled times, with scarcer budgets and questions from some quarters about its validity. Two important initiatives, the #EU4HEALTH campaign co-led by EPF and a report commissioned by EPF underlined the enormous added-value of patient organisations and civil society.
Launched with an open letter to Commission President Juncker following the 5 scenarios' proposal, the #EU4HEALTH campaign defends the idea that EU health policies bring the EU closer to its citizens, by protecting patients and consumers against cross-border threats and improving people's health. Calling for an EU action on health that fosters cross-country collaboration, complements the action of Member States and supports them in addressing the unprecedented challenges the EU is facing, the #EU4HEALTH campaign demands an EU action on health supported by a robust EU Health Programme and the leadership of a dedicated Directorate in the European Commission.
Co-led by EPF and the European Public Health Alliance (EPHA), the campaign is supported by more than 230 civil society and health-related organisations. You can join us by signing the petition here!
Patient Organisations: the Untapped Potential of the Healthcare System
Patient organisations represent and voice the situation of a specific population that would otherwise not be represented. Yet, the scope and the role of patient organisations are still very often misunderstood. With this in mind, the European Patients' Forum (EPF) commissioned a report to highlight the value of patient organisations as legitimate stakeholders in civil dialogue in health-related policies.
This significant report, released on 14 November, reveals that patient organisations have long ago overstepped their initial role as self-help organisations, where individual patients share experiences of a specific disease. If peer support remains one of the core missions of patient organisations, the report identifies three further areas where patient organisations undertake activities: policy and advocacy, capacity-building and education, and research and development.
"Patient organisations are invaluable partners in the policy process, providing input through stakeholder advisory groups, expert panels, European and/or national government public consultations or institutional meetings", the report finds.
Contact:
Camille Bullot, Director of Operations and Engagement.