Kick Off Meeting of The CHRODIS Plus Joint Action: It's Time To Implement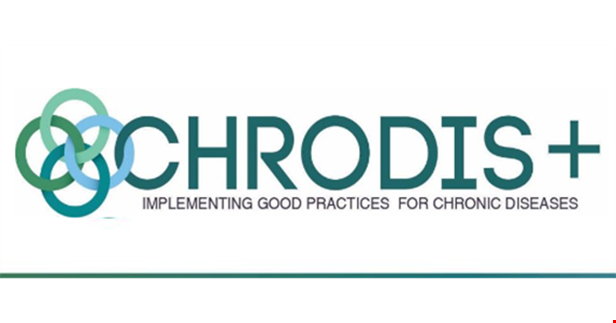 From 18 to 20 September 2017, partners gathered in Vilnius for the official launch of the Joint Action CHRODIS Plus, which will aim to implement the initiatives identified in the previous CHRODIS Joint Action.
If the number of high-profile speakers in a kick-off meeting is an indicator of the ambition and importance of a project, then the new CHRODIS Plus Joint Action should be just fine. The Lithuanian Minister of Health, Aurelijus Veryga; the European Commissioner for Health, Vytenis Andriukaitis; the Director for non-communicable diseases of WHO/EURO, Gauden Galea and Dr. Miklos Szocska, former Minister of State for Health of Hungary all contributed to the welcoming panel, representing the respective participating partners: the Member States, the World Health Organisation, and the European Commission).
CHRODIS PLUS was set up in continuity with the Joint Action CHRODIS (2014-2017), with the clear mandate to uptake and implement at national level the cross-national initiatives selected by CHRODIS to reduce the burden of chronic diseases.
The specific workstreams of CHRODIS Plus are:
Health promotion and primary prevention to reduce the burden of chronic diseases;
Patient empowerment;
Tackling functional decline and quality of life as the main consequences of chronic diseases;
Making health systems sustainable and responsive to the ageing of our populations associated with the epidemiological transition.
Activities of CHRODIS Plus will include policy dialogues (14 at national level, and 2 at EU level) to raise awareness and acceptance in decision makers on improved actions to combat chronic diseases and pilot projects on areas ranging from health promotion & primary prevention to integrated multimorbidity care model through ICT-based patient empowerment and finally employment & chronic diseases.
EPF will play a critical role in the Joint Action, by ensuring the patient perspective in the design and conduction of the pilots and feed into the employment workstream.
CHRODIS Plus is coordinated by the Health Institute Carlos III (ISCIII -Spain) and Vilnius University Hospital Santaros Klinikos (VULSK-Lithuania). It will run for 36 months (2017-2020) and involve 42 partners from 20 Member States.
For further information, please consult; www.chrodis.eu
Contact person: Valentina Strammiello, EPF Programme Manager (valentina.strammiello@eu-patient.eu).