We Have Moved! EPF Has a New Address from This Summer On!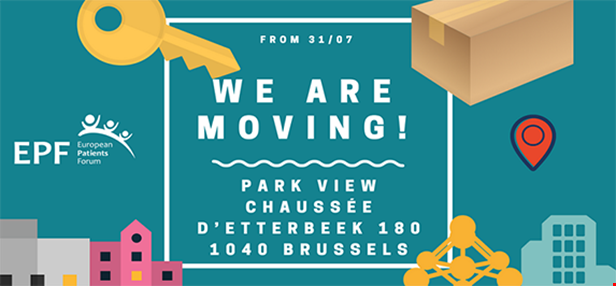 On the 31st of July, EPF moved offices into a modern and central address in the European neighbourhood.
Due to the renovation of our previous building, we had to move office to a nearby location, very close to the European Parliament, in the European neighbourhood of Brussels.
Our new premises offer a bright and modern workplace for our staff, as well as a bigger meeting room for internal meetings and up-to-date onsite facilities.
Importantly, the new office is fully accessible to persons with reduced mobility.
Note our new address:
Chaussée d'Etterbeek, 180
B-1040, Brussels