CHRODIS+ Project visits Slovenia, Finland, Croatia, Greece and Serbia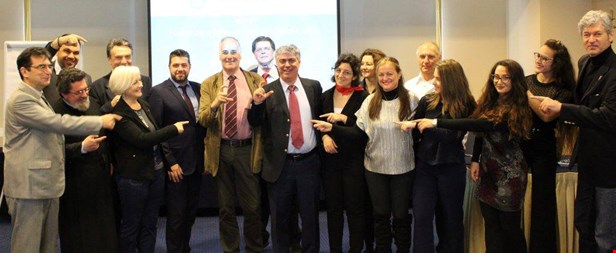 In March and April, the EPF Secretariat visited five pilot sites in different EU countries as part of the CHRODIS + project on fostering high-quality care for people with chronic diseases in Europe: Novo Mesto (Slovenia), Helsinki (Finland), Zagreb (Croatia), Thessaloniki (Greece) and Belgrade (Serbia).
These visits aimed at disseminating and communicating activities that will include national stakeholders, presenting a midterm analysis of the data and information on each site, and with an aim to introduce changes into the Pilot Action Plans in the five countries. The overall objective is to increase patient involvement and the potential of the Pilot Actions for its sustainability and scalability.
In Slovenia, this pilot led the way to multi-stakeholder participation, including significant insights from the patient perspective. There was also a strong commitment from the Ministry of Health. The focus was on integrated care with top-down and bottom-up involvement of all actors, and the vocal patient perspective truly made the difference during this visit.
In Finland the focus was on empowerment and access to healthcare through tailored tools for potentially vulnerable groups, such as the Somali community based in Finland. EPF witnessed an effective approach to engage the community and tailored tools to empower this community.
In Croatia, the local implementation working group took all viewpoints into account and worked in a transparent manner which facilitated the identification of weaknesses and risks for the pilot. The target population was healthcare providers in primary care working with patients with diabetes.
In Greece, we witnessed a holistic approach to the prevention and delivery of healthcare through self-care and self-management, which contributed to provide a comprehensive overview on the status of healthcare in Greece.
Finally, in Serbia, there was a great deal of engagement, despite the Serbian healthcare system currently undergoing an important transition. The focus was on prevention and high-quality care of noncommunicable diseases using diabetes as a model with the target population: persons at high risk of diabetes and cardiovascular diseases. The promotion of empowerment, self-management and shared decision-making and education was well-addressed and crucial in this pilot.
As a next step, EPF will conduct an internal project report and provide a more detailed picture of what happened during the study visits. Stay tuned for more information!