Data Saves Lives: Why health data matters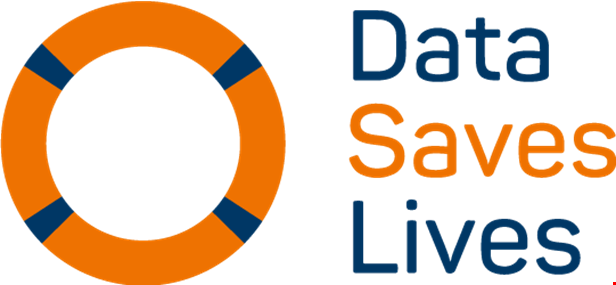 Europe is facing major healthcare challenges due to its ageing population and the rise of chronic diseases. There is an urgent need for more effective and smarter medicine to deliver better care to patients. New opportunities are arising for treatment through genetics. Better decision-making is possible using algorithms and artificial intelligence. Yet, all this needs to be delivered within the same healthcare budgets. Learning more from health data can lead to discoveries that will show us how to make these improvements.
We believe that good quality health data can help health professionals provide safe and effective care. Health systems need to learn from our collective data to improve the quality, integration and safety of care. Research in this area can contribute to more effective disease prevention, improved care pathways and the development of new forms of care delivery and better treatments, faster and more efficiently.
There are increasing volumes of health data available in today's digital era. Health records are mostly collected electronically, making that data easier to analyse. There are national healthcare databases holding items like prescriptions, laboratory tests, and details about important diseases like cancers. At the same time, patients are collecting more data themselves, using apps on their phones and wearable devices for self-monitoring.
Due to these rapid technological advances, more scientific data has been generated over the past five years than in the entire history of mankind. This is exciting news. This data can potentially help us study large populations of patients, discover new knowledge, give insights into the health needs of patients, and improve treatment outcomes.
At the same time, patients and the health-interested public need a better understanding of the use, benefits and risks of sharing health data. Effective and ethical practices for sharing and using health data need to be implemented everywhere. To foster wider understanding of why health data really matters is why we launched the Data Saves Lives initiative.
Through Data Saves Lives, we are striving to raise wider patient and public awareness about the importance of health data and to improve understanding of how it is used. We are creating a trusted environment for dialogue about responsible use and good practices across Europe, while empowering patients and healthcare professionals to realise the potential of new sources of data and digital technologies. We are also developing resources adaptable for use at national and local level and will show real-life examples of how data is used for the benefit of patients.
Our long-term vision is of a Europe where patients, care givers and citizens are informed about and involved in responsible health data sharing. We are convinced that this will lead to trust, more effective research, improved healthcare and better outcomes.
We plan to unite the health data community to encourage meaningful dialogue and provide the latest insights. Our new European health data website is already building awareness and understanding on why health data is important and how it is used. And a network of national health data ambassadors will soon be on hand to promote the responsible use of health data across Europe.
We are keen for interested parties like health data experts, patient organisations and health- interested public to join us. They can really help the initiative blossom. After all, if we can come together to study the millions of health data, in a secure way, we are convinced that we can speed up diagnosis and the development of new effective – and affordable – medicines, medical devices, smart applications, and more patient-centred and participatory care practices.
Data Saves Lives twitter handle: @DataSaves_Lives
Data Saves Lives website: www.datasaveslives.eu