EPF 2019 Summary Report now out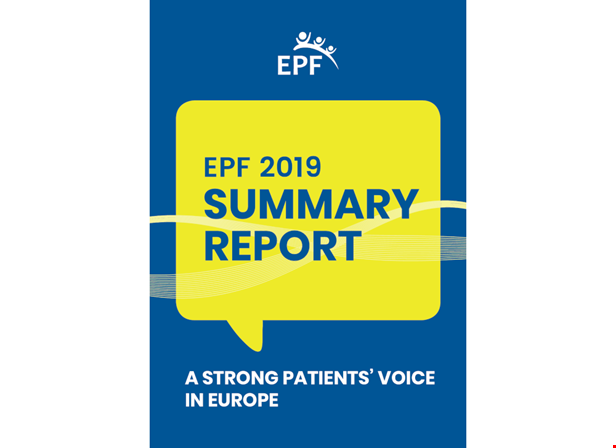 Over the past year at EPF we have been focussing our efforts to achieve our mission of putting the patient voice at the heart of European health policy and practice. After adopting a structured approach and working in partnership with our members and network, we are proud to share with you today our Summary Report 2019.
The report outlines the work and achievements made in the areas of empowering and enhancing the patient voice through education, training and projects, including the patient perspective in the European policy process. It also covers our cross-cutting activities aimed at strengthen our collective reach and impact to ensuring that all patients in Europe have access to high-quality and related care continues.
Feel free to share this publication in your networks and share your comments on social media! Happy reading!