EPF Congress 2019: Interview with Hans Kluge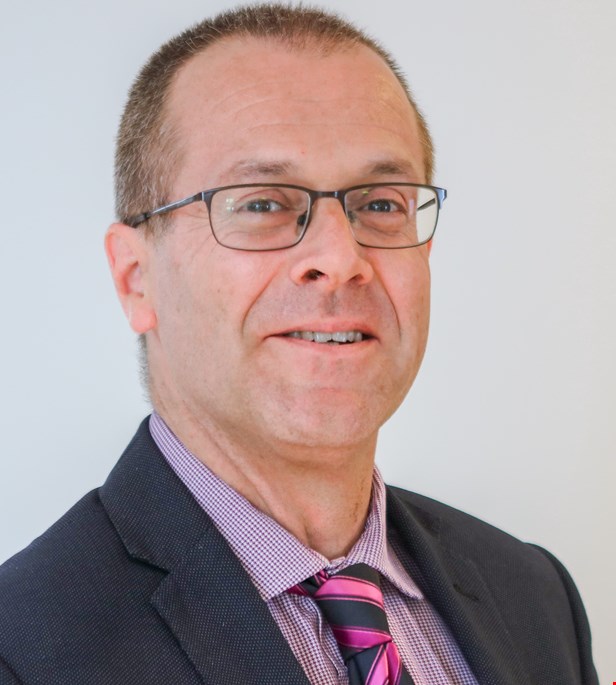 This month, we asked Hans Kluge – newly elected WHO Regional Director for Europe, a few questions about his role as ambassador to our Congress: here is what he replied.
What made you agree to become an Ambassador to our Congress?
I was very honoured to receive this request and in fact, it was a 'no-brainer' to accept because formerly I was a GP and a family-oriented doctor. Although right now I am on the policy side with my academic experience and formation, I worked closely with patients, which gave me a lot of satisfaction. Growing up with my sister in Flanders, Belgium with a father who was a traumatologist who held consultations at our home and my mother being the 'nurse', the patients were always seen as the VIP. In fact even when we would plan something with my sister it would be cancelled at the last minute because a patient would come in and everything would stop, in order to really put patients' needs at the centre.
In what ways do you think increasing patient involvement can help make the system work more efficiently?
This is a very ambitious question, but a very timely one. Last year we renewed the Global vision on people's centred primary health care as the cornerstone of all health systems. People's feelings have always been there but now it's time to operationalize it. What does this mean? In a nutshell we need to make sure that the system is geared towards the needs and the expectations of the patients. The best way to do this is to involve the patients from the very start, and if new policies are being implemented, a paradigm shift is needed. In such shift it is not just asking patient organizations to help implementing and monitoring and evaluating but I strongly believe in what I call 'Co-Creation' and 'Co-Ownership'. That's what I have been doing in my professional experience for 20 years. I was a tuberculosis controller in three different regions in the world: Eastern Europe, Africa and South East Asia. I was responsible in numerous tuberculosis controlling pilot projects in the Former Soviet Union and the main issue that we faced was the treatment interruption rate. One of things we did was asking the patients at the very start of their treatment: 'What is it that would prevent you to go until the end of the treatment and what would stimulate you. The logical outcome was 'One size, does not fit all'. We cannot generalize, every individual is a wonderful human being. My father taught me the more vulnerable the patient is, the more like a VIP you have to treat him/her, and together design a solution. To come back to your question, I believe we need to co-create policies and implement them together with proper evaluation and feedback in trend. My mantra is, nothing for the patient without the patient.
I would broaden it, also to the people at large, because every person is a potential patient. We must change from a culture of curing to a culture of health. My father he believed that, the best medical doctor is the patient. Unfortunately, I have been in this situation a number of times, and it is true because even if you're surrounded by the best medical staff, only you will know the feeling of vulnerability and loneliness you go through. I want to congratulate the European Patients' Forum because you are giving the perspective of the patients.
How can the health systems start to move from talking about patient involvement to actually doing it, in a systematic, structured and meaningful way?
My principle is partnership. I have been worked in the most challenging places on Earth. In the prisons in Siberia, in DPRK of Korea, in Myannmar but I never believed in isolation, because partnership is an ethical duty: this includes civil society, the people and the patients. We have to work with organisations like EPF, also I work closely with organisations of people living with HIV and rare diseases. The mindset has to be to put patients around the table with policy makers. As the WHO director Dr Tedros once said, in the morning you meet heads of states and then in the afternoon he would go to a local hospital to visit the patients because listening and communicating is the most important thing. And hence we can learn from each other, because patients' can learn from us and we [from policy perspective] can learn from them.
Are there any unanswered questions in the field of health and patient-care that the Congress can help provide answers or progress on?
Since I'm dealing with countries who are undergoing health system reform, what I see is that the Ministers are really trying to do what I call the right thing. To introduce digitalisation, electronic patient records, to strengthen the primary health care and within this factor, the prevention. To rationalize the hospitals network. And they [National Health Ministers] have pressures from many sides, particularly two sides. As WHO I wish to help them, one is to release some pressure from the Ministries of Finances and to show them that finance to public health is an investment rather than an expenditure. But also, hospital networks face a challenge from the public. An example of this is that in numerous countries there's an expensive drug that treats rare disease in babies, but the drug is not yet authorised by the European Medicines Agency, in fact we don't even know whether that medicine is really working and effective at all. But the minister has such pressure because this medicine has not been reimbursed. Here I see a potential to work Iwith the patients' in communicating to the general public about those difficult ethical issues.
Are you looking forward to a particular session? And why?
This is a difficult question. Because I have broad interest, but sessions where patients will be the centre of the conversation. I believe in the 3F's: Free, Frank and Friendly. When I looked at the programme I noticed there will be participants who have different interests but I'm sure that this will be happening in a very respectful way, for the agenda of achieving a better health and well-being system within the context of the Sustainable Development Goals which basically means leaving no one behind. Basing on the European Social Values in line with Alma-Ata Declaration of primary health care, I have no doubt this will be reflected throughout the conference. And having a common front of leaving no one behind, with no discrimination. This will be a milestone conference with concrete recommendations to work on. Often, we talk about the 'What', but how to go from the 'what' to the 'how'.
As newly elected Director for the WHO European Region what is your vision on patient involvement in the framework of the WHO?
I have a manifesto, and partnership is one of its strategic priorities. For me patients are having a seat at institutional table and as I have worked in the past with Nicola Bedlington when she was the Secretary General. And when I am officially approved next February, I would like to invite the management of EPF to Copenhagen to further extend our conversation. As a vision I will give the message to executives that patient involvement needs to be part of our organisation tissue. The question will not be, 'do we invite organisations for this or that' but the question will be how to ensure, that the organisations and us have a common agenda. The vision is that, patient involvement would be ingrained into our daily business. You will see this whenever I go to country missions to talk to the patients together with the governments as well. We are all potential patients and we need their (patients) experience to move from a culture of disease to a culture of health. And we have a society where all people are enabled to make healthy choices. We need to make a people-centered health system.