EPF Congress 2019: Interview with Marco Greco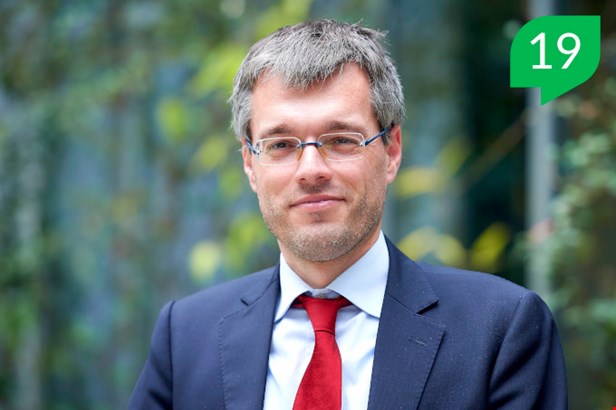 The EPF Congress 2019 is the first ever European Congress on patient involvement driven by leading representatives of the patient community, and patient experts, in the capital of the European Union. It is dedicated to exchanging ideas and good practices on patient empowerment and involvement, moving forward on much-needed policy commitments in this area, and gaining a greater and genuine understanding of the wealth of knowledge and expertise that patients bring to the design and strengthening of health systems, and much more.
We asked Marco Greco – President of EPF and one of the ambassadors of the event, a few questions on what to expect from the Congress.
What does EPF aim to achieve with this Congress?
Meaningful patient involvement is an underused but crucial process in the development of innovative, patient centred healthcare design and delivery at all levels – with the real potential of improving the effectiveness, efficiency and long-term sustainability of healthcare systems.
With this Congress, EPF seeks to bring coherence to the too often fragmented picture of patient involvement, by developing a solid framework and principles that lead towards a framework for meaningful involvement of patients in the design and strengthening of health systems.
We want to create an innovative event on patient engagement where ideas and can be exchanged, putting the patient not only at the centre of the discussion but in the position of promoting the dialogue and proactively calling for the involvement of the other stakeholders. Not only about us, but WITH US at every level, from the concept, through the development, to the final day. This is patient involvement not in theory, but in full practice.
What makes this event one of a kind?
The EPF Congress is built on the premise that the patient's own unique experiential knowledge is a hugely untapped resource in the health system. This applies anywhere from medicines discovery to digital health, to service improvement and health system excellence, driving the fundamental cultural shift towards patient and citizen empowerment. Thanks to its unique position as the only European-level cross-disease patient organisation – linking patient communities across the Union with EU developments in policy and practice – EPF has the potential to bring about real and lasting change in attitudes, knowledge and resources for participants, helping them shape the environments in which they work.
Why should we attend the event, and what will we gain from it?
Because it is one of a kind. Because patients' involvement is now a necessity, not simply 'an option'. Because it is promoted by patients. Our aim is to offer a completely new perspective.
The EPF Congress will result in tangible learning outcomes and guidance to advance meaningful patient involvement in the design of effective healthcare systems and services, including to medicine development pathways.
All participants will acquire an overall in-depth knowledge of the added value of meaningful patient involvement, new knowledge and ideas on the patient's intrinsic role in valuable innovation and an understanding of how different EU countries and areas of health systems are faring in patient engagement and involvement. They will also gain an unforgettable experience, an unparalleled opportunity to connect and network with a very diverse audience from across the health sector, from patient representatives, to public authorities, industry representatives and researchers, to name a few.
They will also have the opportunity to shape a new conversation on patient involvement, to contribute toward a critical culture change.
Registrations will open in April 2019 – anything we can do in the meantime?
More details and preliminary information about the EPF Congress will be published in the coming weeks: stay tuned by subscribing to the special Congress newsletter! In the meantime, I invite anyone who aspires to make patient involvement a reality, to save the date, and to spread the word to their network and on social media with #EPFCongress19. It is a 'forum' – we need as many interested people to come together, and crucially, to participate, to be challenged, and to challenge.