EPF Congress 2019: Interview with Miklós Szócska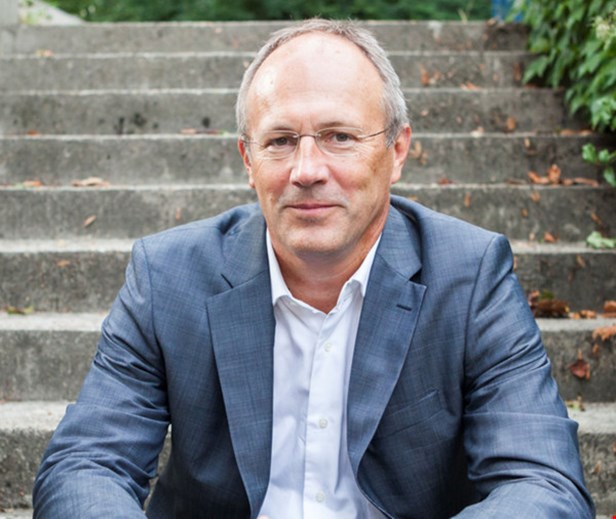 We asked Dr Miklós Szócska, Former Secretary of State for Health in Hungary, and Director of the Health Services Management Training Centre of the Semmelweis University what his thoughts were on the Congress, his role as Ambassador, challenges for current health systems, and more. Here is what he replied...
What made you agree to become an Ambassador to our Congress?
I really believe that health policy cannot be done without patients. I was State Minister of Health in Hungary and according to my experience patient associations were always partners in serious policy decisions. The best case for me was when we did the reform of the organ transplant policy. Even in this very sensitive issue I could organize all negotiations open to all patient organisations involved in the presence of all press and media as I could be sure they will stick to the serious agenda without political gaming. We enjoyed a high level of mutual trust. My experience was so positive, that I had to create the Hungarian Patient Forum – I believe this can truly impact the lives of patients in the long term.
Health systems struggle with long-term sustainability while needing to provide equitable and high-quality care. How do you think increasing patient involvement can help make the system work better/more effectively/efficiently?
If we have well educated and informed patients to take responsibility from their side, it would add to the efficiency and be a great help. On the one hand the cost of technology is really increasing. On the other hand, we have to consider the emerging of real-life data and digital health models that, with the involvement of patients can lead us to better management of chronic conditions. We could outsource the computing to the pockets of the patients – it's just an analogy but basically in collaboration with patients we could also make other things cheaper, such as the cost of medical devices. These could really help us save costs.
Are there any unanswered questions in the field of health and patient-care that that the Congress can help provide answers or progress on?
There are many unanswered questions in healthcare and health policy, but my biggest concern is how can we translate and maximise the needs of health policy to vote maximizing politicians – They are behaving in a risk averse manner towards health issues – there should be a more proper understanding that we could build on real challenges. Working on real problems with politicians and decisionmakers would achieve more sustainable policies.
Who do you think should attend the Congress and why?
Anybody who is looking for or wanting to establish links with patients or patient organisations, for the purpose of involving them in their innovation. I think this is a new type of potential participants. I am involved in the EIT Health – within the network there are a lot of academics and innovators who do not necessarily understand what the mainstream of European Health policy development is; and the European patient voice is definitely one of them. So those who are new or those who have innovation should give special attention to joining and involving this community. And politicians should also attend and get used to patients and their style.
Which session are you most looking forward to?
Digital issues are particularly interesting if we want to see structural change and leadership.
Why?
Let's think about what happens in digital: from data mining, to artificial intelligence, digital technology is a game changer and we are far from understanding the consequences. This will entirely change in the foreseeable future in around 7, 10 years, so it will have a huge impact. We should warn everyone to think digital: it's highly promising and I do not want to hide this, it really is a profile game changer. And on the other hand, it is down to us to bring cultural change, patent and professionals accepting the utilization of novel technologies. Everything we are able to change, must be done in order to energize leadership and achieve meaningful change.
If you have not yet registered for EPF Congress you may do so here!