Falsified medicines – new EU rules come into application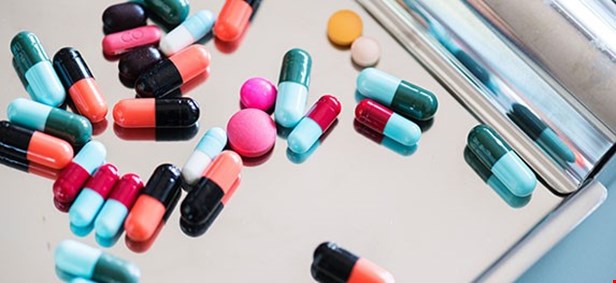 The EU falsified medicines directive (FMD) is finally in application, since 9 February 2019 – almost seven years since it was adopted.
Falsified medicines are fake medicines disguised as real, authorised medicines. They can contain ingredients which are low quality, in the wrong dosage (too high or low) or not contain any active ingredient at all. The new rules aim to improve patient safety by, among other things, intercepting such fakes before they reach patients.
All prescription (and some over-the-counter) medicines coming onto the market after 9 February will have a 2D barcode and anti-tampering device on the box, which will be checked by dispensers – whether at pharmacies, hospitals or online pharmacies. Authorities will also be able to trace medicines better in case there are safety concerns.
The European Commission published a press statement and a Q&A, where you can find more information. EU Health Commissioner, Vytenis Andriukaitis, acknowledged that "some more work will need to be done after the launch of the system to make sure that the new system functions properly across the EU," but overall the new rules provide another "safety net" to protect patients from "unauthorised, ineffective or dangerous" medicines. Another important aspect of the FMD is the EU logo for legal online pharmacies, which has been in place since 2015.
EPF was actively involved in the debates during the drafting of the EU Directive; we therefore welcome this final step in the implementation of the FMD.
Are patients experiencing problems in accessing their medicines?
We are, however, also aware of some initial issues regarding implementation. Some stakeholders worry that the cost of implementing the new safety features may mean that some manufacturers, particularly those that produce old, cheap generics with very low profit margins, might decide to stop manufacturing them. This may affect patients' access to medicines.
Because of this, according to an EU news outlet, in the Netherlands the government has said companies can ask for an increase in price, but insurers must then also agree to raise reimbursement prices.
Another potential problem is that the system may give out false alerts. Apparently, countries are dealing with this issue by taking a softer line on alerts triggered by IT systems so patients can still receive the medicine.
We would like to hear from patients across the EU. If you have experienced any problems in accessing your medicines, let us know by emailing policy@eu-patient.eu