Introducing Cystic Fibrosis Europe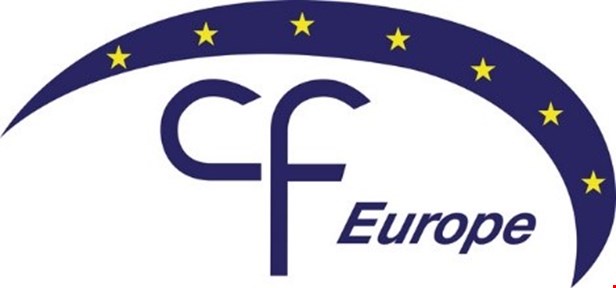 We are delighted to welcome Cystic Fibrosis Europe (CF-Europe) to our EPF family! CF-Europe represents persons with CF and their families in Europe. It was founded at the European CF Conference in Belfast in 2003. Currently, national CF Associations from 39 European countries are members of CF Europe. We asked them a few questions in order to get to know them better.
What's at the top of your agenda?
This is a very exciting point in time for CF. Over the last decade disease-modifying therapies were finally developed for – but are not yet available to – an ever-widening population of people with cystic fibrosis. Until that time the only medicines available were medicines that would reduce or delay the symptoms. The next big challenge is to make these innovative drugs available for all people with CF. Access to optimal care for all people with CF is at the top of our agenda, because profound inequalities continue to exist even in basic CF care. We must ensure that progress is achieved for all, regardless of where you live in Europe, and that we continue to advance to the day when the disease is finally beaten.
Also CF Europe increasingly invests in training patients to become expert advocates. Expertise is key to become an equal partner amongst all stakeholders in the CF field.
Why does your organisation exist?
In its early years, CF Europe started as a way to organise solidarity between the CF patients in the different countries. The inequity in CF care has been a driver for CF Europe since the very start.
By joining the forces of the CF patients, all across Europe we are able to increase our impact on issues that are of crucial importance to patients: patient centred research, access to care throughout Europe, awareness raising on CF.
What is your biggest achievement as an organisation?
Over the years CF Europe built a strong network with all stakeholders in CF. We represent the patients in the Clinical Trial Network of the European CF Society (ECFS), we have a voice the Executive Committee and the Scientific Committee of the ECFS Patient Registry.
Also CF Europe developed a structural and transparent way to communicate and collaborate with pharmaceutical companies. CF Europe developed the CF Community Advisory Board and the CF Round Table of Companies as innovative approaches in stakeholder collaboration.
What is for you the key benefit of your organisation's involvement in EPF?
CF Europe is a big network but is working with very limited resources, therefore enhancing our capacity through trainings & workshops and access and contribute expertise are two very important benefits for us.
What's the main misconception about your disease?
Many people still think that CF is a childhood disease, while registry data show that in many western European countries there are more adults with CF than children with CF. Another misconception is that a lung transplantation can cure CF. However, only some carefully-selected patients are eligible for a lung transplantation, and even after transplantation, they require life-long intensive follow-up and burdensome treatment regiments to keep the new organs from being rejected by the body. Furthermore, CF is a systemic disease, meaning that CF remains active in for instance the pancreas and the digestive tract of patients.