PARADIGM: turning patient engagement into reality one year on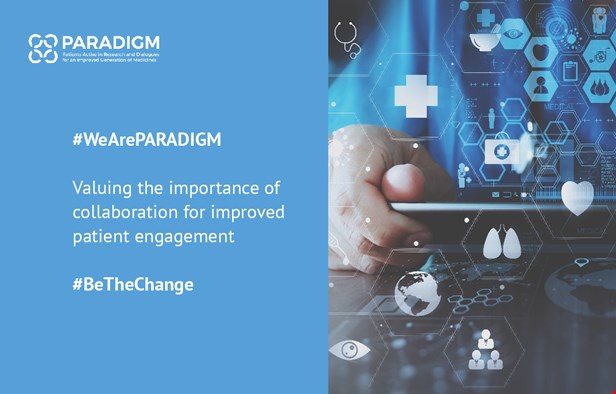 PARADIGM recently blew out candles for its first anniversary! The IMI-project has arrived at the crucial time of having to leverage all the background work done last year into actionable outputs to ensure maximum impact in the ecosystem of patient engagement (PE). In order to do so, the project has involved patient advisors to contribute and participate to the work package (WP) workshops. Only by engaging all stakeholders, including the patient community, will we ensure the advancement of meaningful PE in the life cycle of medicines for better health outcomes.
The pool of patients was selected and assigned to each workshop according to their expertise and background, especially regarding patient engagement in medicines research and development. They joined the workshops that took place in March to contribute to the discussions on different topics within the PE landscape: sustainability, criteria and gaps of PE, monitoring, assessment of initiatives and recommendations on PE.
Their participation at these events has enabled WP members to get the on-the-ground experience that patients face in their daily life and therefore include the patient perspective in their work. On the other hand, patient advisors have appreciated the engagement in the project, and this has been highlighted in several testimonials:
"Through participating in this project, I also learned how a high-level, pan-European project can be run and how a professional engagement with patient consultants can look. To date, the most complex project I have been involved with was the EUPATI expert training. This IMI-PARADIGM project has been quite transparent and well organised, in terms of outlining how it will run with patient input, what the steps are, what the roles and responsibilities are, etc. It is interesting and informative to see what this means, and positive to be on the receiving end." - Estelle Jobson, Switzerland
"The workshops provided a unique opportunity to exchange views and to discuss expectations with other patient advocates/representatives, EFPIA companies, universities, research organisations, public bodies and non-profits groups." – Katerina Nomidou, Greece
For more information, please contact Mathieu Boudes, PARADIGM Coordinator.