Summer Training Course for Young Patient Advocates 2019: Becoming #Advocates4Health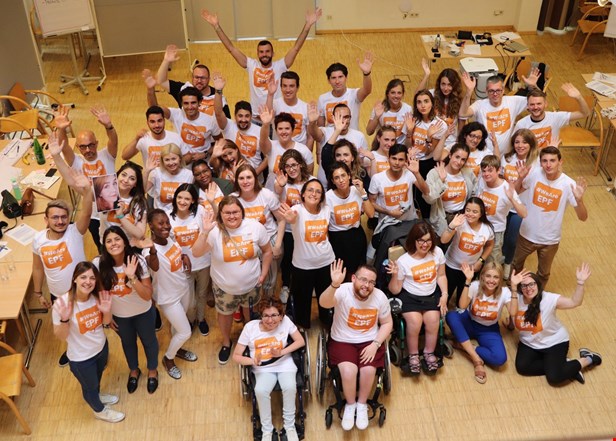 Another year, another success! The third annual edition of the Summer Training Course for Young Patient Advocates took place on 7-10 July in Vienna 2019, with the theme "Shaping the Future of Patient Advocacy".
This year we were pleased to welcome EPF President Marco Greco, EMA patient engagement specialist Nathalie Bere, and HTA expert Neil Bertelsen as speakers, and 37 participants from over 20 European countries representing a wide spectrum of chronic conditions.
The training consisted of three days debates, ice-breaker activities and group work led by trainers Dan Moxon and Ed Moss. All activities were aimed at developing the young patients' personal leadership skills and teaching how to achieve advocacy goals. This year's training was centered on the theme of ethics and conflict of interest.
Several members of the EPF Youth Group attended as participants, and were also involved as facilitators during the smaller group break-out sessions. They also contributed to the sessions by sharing their own experience as patient advocates with the other participants, thus supplying hands-on expertise and knowledge.
Stay tuned for the full event report, which will include details on the outcome of discussions!
In the meantime take a look at our #STYPA19 story in visuals, which includes testimonials from several of the participants.
View advocacy code of conduct, developed by our participants, here!