Summer Training Course for Young Patient Advocates 2019: Shaping the Future of Patient Advocacy "Get Ready! 45 days to go to our Third Edition!"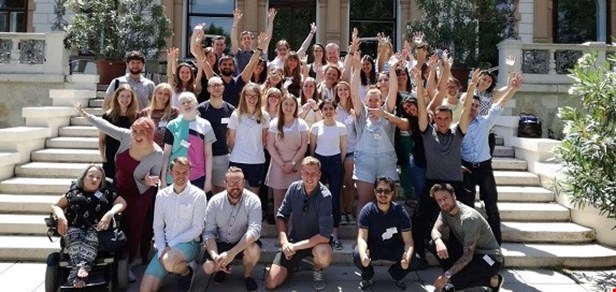 The final countdown has begun: 45 days to go to the 3rd edition of the Summer Training Course for Young Patient Advocates! This year's aim will be to investigate how patient advocacy is evolving and facing emerging challenges and opportunities while keeping a strong ethical approach.
Today, young patients' voices are increasingly being heard by various key healthcare stakeholders: regulatory bodies such as the European Medicines Agency, industry, HTA bodies, and policymakers. With these opportunities, questions are sometimes raised on the representativeness of those bringing the patient perspective, a potential conflict of interest or risk of bias depending on the role patient advocates play in different contexts.
In the 2019 Summer Training Course, EPF will raise awareness among the new generation of young patient advocates on current challenges, obstacles, opportunities and will share good practices on ethical patient advocacy in the ever-more complex environment today.
The training will be held in Vienna, Austria from Sunday 7 July (evening) until Wednesday 10 July (afternoon). Forty young, motivated and very active young patients and patient representatives from more than 20 European countries were selected in April and their online pre-training has begun earlier this month, supported by two highly skilled and experienced trainers. Stay tuned for more news regarding our Summer Training Course as it will go beyond the face-to-face workshops in Vienna: participants will have the opportunity to continue working with the trainers until October 2019.
For further information please contact Lyudmil Ninov, Youth Group Coordinator.