EMA public meeting covid19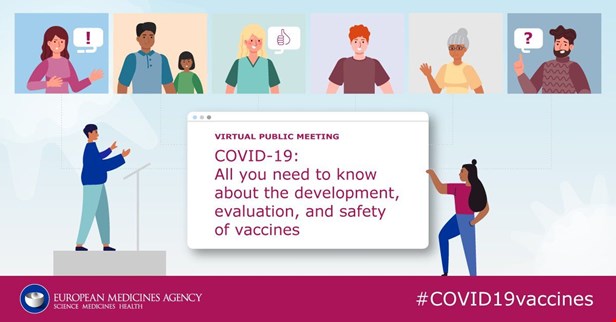 Last week, European Medicines Agency (EMA) talked at a public meeting, explaining the whole process that takes place before a vaccine is made available in Europe.
The event was also an opportunity to hear peoples' voices, their expectations and questions about the vaccines. This feedback will be considered by the EMA during evaluation and continued monitoring of COVID-19 vaccines.
Thank you very much to Emer Cooke for highlighting that the webinar was organised following a joint request by EPF and EURORDIS.
You can rewatch here the event here