[Youth Group] XLH Alliance Meeting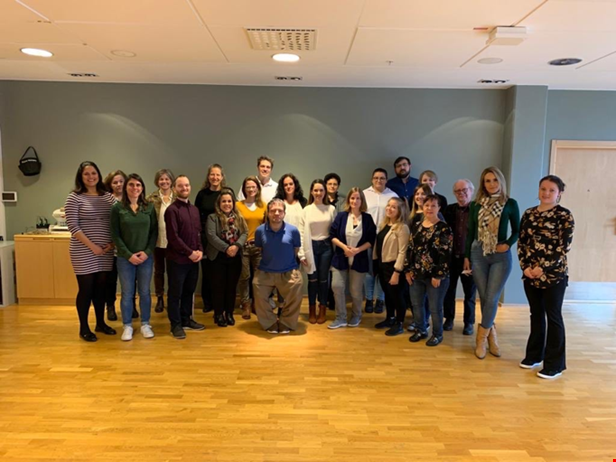 Blog by Sally Hatton
THE XLH Alliance is an international alliance of patient groups supporting individuals and families living with XLH (X-Linked Hypophosphatemia), a rare metabolic disorder in which the body wastes phosphate it needs for healthy bone development. In November, I was lucky enough to attend my first meeting of the Alliance held in Malmo, Sweden, as a representative of XLH UK.
As is sadly the case with many conditions, the rare nature of XLH means that very few patients know about or meet anyone else with the same diagnosis or have access to a patient community.
Members of the XLH Alliance have been working tirelessly in their own countries, often on their own, to try change that by raising awareness of the condition, seeking out and connect patients, sharing information, and campaigning for better treatment – and that's exactly what the weekend was about.
Across the two days we held workshops to talk about how we can build on the progress of the Alliance so far, grow our numbers and capacity, and to identify where we can focus our efforts to make the most difference together. We were also visited by an expert dentist who was able to share information and dispel some myths about the impact of the condition on teeth.
As a patient myself, the weekend was a rare and invaluable opportunity to meet others living with the same condition at different points of their lives and at different stages of progression, and for us all to share our experiences. Although it can be difficult and even emotional at times, I came away informed, inspired, and uplifted in a way that can only come from patient to patient engagement.