Helping Europe's carers of people with Parkinson's is a "public health emergency"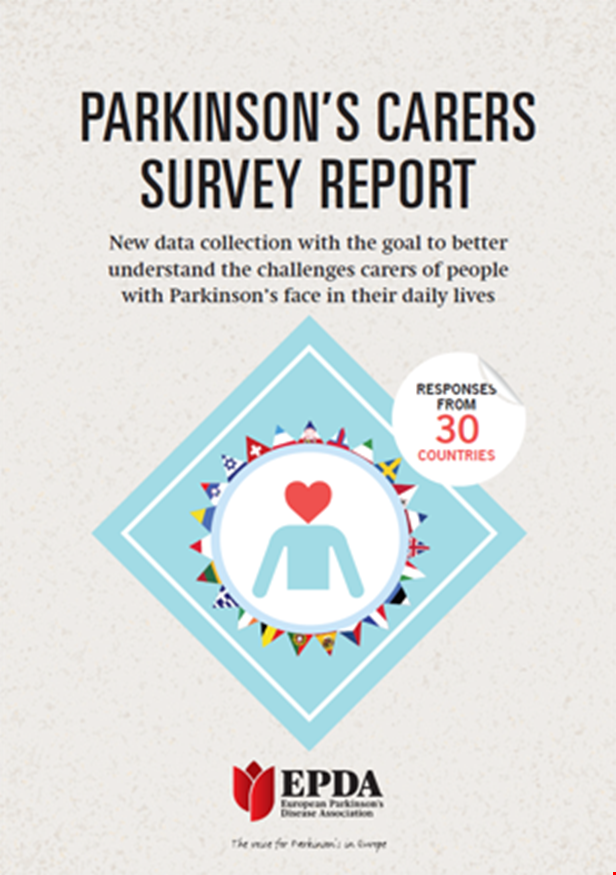 Providing more support for Europe's army of carers of people with Parkinson's (PwPs) is a "public health emergency", according to the EPDA's Parkinson's Carer's Survey Report, published in early June.
A large proportion of carers are under so much strain from caring for loved ones with Parkinson's that their own health – both physical and mental – is at risk. This leads to a greater reliance on prescription medicines and consultations with healthcare professionals, thereby indirectly increasing the global health cost of managing Parkinson's, the report argues.
The EPDA is therefore calling for policymakers to make carers a priority when planning their healthcare provision, or risk contributing to a ticking time bomb as the number of PwPs, and therefore the number of people caring for them, increases.
The EPDA recommends that the EU: addresses the challenges related to access to medicines, health, and long-term and integrated care, and to home healthcare; promotes research to find new treatments and models for adequate Parkinson's care across Europe; improves employment conditions and ensures accessibility to essential services for PwPs and their carers; funds projects that improve the quality of life of PwPs and their families; and raises awareness and finds solutions for the challenges facing carers of PwPs.
The report is based on a survey of 1,790 carers in 30 different countries during 2019-20. It found that:
Two thirds of carers are a PwP's sole carer – only 15% use professional help;
Carers spend an average of 7.6 hours a day caring, and nearly 70% are the PwP's spouse/partner;
70% of carers have chronic conditions themselves95.9% of carers say the role has affected their mental health, with over half suffering from stress, and 34% feeling depressed;
On top of their caring duties, 41.9% also work, with nearly a quarter (24.7%) working full-time;
Respondents say that caring affects their health to the extent that they would seek medical advice, with 53.8% complaining of fatigue and 41.2% suffering from lack of sleep. Nearly half (48.9%) say there is no time for self-care or leisure.
Financial pressures from having to give up or reduce paid work in order to care adds to the stress, with only 11.5% receiving any assistance from the state. In summary, the report concludes that: "Carers of people with Parkinson's face physical, medical, financial, and emotional challenges that may have a substantial impact on their own health, wellbeing, and quality of life."
The report continues: "The findings of this survey provide evidence demonstrating the individual and societal cost consequences that caring has on individuals – consequences that are too often ignored by governments and decision makers across Europe."
The EPDA is therefore calling on "the EU and national policymakers for a holistic approach to Parkinson's management" which helps relieve carers by involving them in Parkinson's health policies including treatment, information and support.
"It is a public health emergency to find ways to relieve these carers," the report says. "We need to prevent them from developing health issues and becoming patients themselves."