EPF's Opinion on extending the mandates of the EMA and the ECDC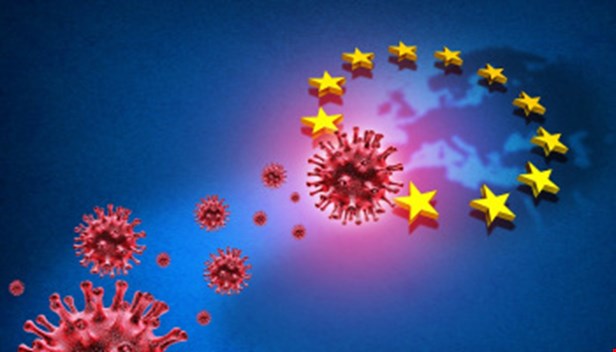 The ongoing COVID-19 pandemic has made clear that the EU Member States on their own cannot respond coherently to public health emergencies. A coordinated EU response would be most beneficial for EU citizens and patients.
As a result, the European Commission is currently reviewing a mandate extension for the European Medicines Agency (EMA) and the European Centre for Disease Prevention and Control (ECDC). A coordinated EU response to monitor and mitigate the risk of shortages can help the Member States be better prepared for sudden increases in demand, avoid export restrictions or excessive and uncoordinated stockpiling. In addition, timely availability of cross-EU incidence and prevalence data, diagnoses and health outcomes, including mortality, can inform appropriate policy at EU and member state levels.
European Medicines Agency (EMA)
The EMA's new proposed mandate will extend its abilities to better tackle cross-border health emergencies, gaining powers on:
Monitoring and mitigating potential and actual shortages of medicinal products and medical devices considered as critical,
Ensuring timely development of high quality, safe and efficacious medicinal products and
Ensuring the smooth functioning of expert panels for the assessment of some high-risk medical devices and avail of essential advice in crisis preparedness and management.
EPF welcomes the proposal to extend the EMA's mandate and resources as the Agency plays an important role in protecting public health in the EU. However, we believe it does not quite go far enough and can be further improved. The proposal fails to address the problem of shortages of medicines and certain medical devices as a long-lasting structural one, already taking place before the ongoing pandemic. It is missing an opportunity to put in place a comprehensive system for monitoring, mitigating, and preventing medicines shortages continuingly and also in a non-crisis situation. Therefore, we call for a further strengthening of the EMA's mandate and resources.
European Centre for Disease Prevention and Control (ECDC)
In parallel, the ECDC will have its competences extended to improve preparedness, surveillance, risk assessment, and early warning and response to face future cross-border health threats, as well as smoothing cooperation between ECDC and other agencies, particularly the EMA.
The EPF welcomes these changes, too. Nevertheless, in recognition of the important and growing health impact of chronic diseases, the mandate of the ECDC should be further extended to encompass chronic diseases. The ongoing pandemic has shown that when the system's capacity is overwhelmed by a communicable disease, it leads to a far-reaching detrimental impact on other diseases and can severely harm patients.
Finally, EPF believes that both the EMA and the ECDC should further engage with patients and the wider civil society. The EMA has been a forerunner in this regard, and its capacity to embed patient involvement in regulation needs to be safeguarded; while the ECDC to date does not have a permanent structure for involving civil society, and should consider putting one in place, drawing on on the extensive experience of EMA. Patient organisations' involvement is essential to add value to the Agencies' work. They can provide updated information on shortages, as well as helping raise public awareness of these two Agencies as a point of reference for trustworthy information.
For more information, please contact EPF at policy@eu-patient.eu