Five tips if you are starting your new job remotely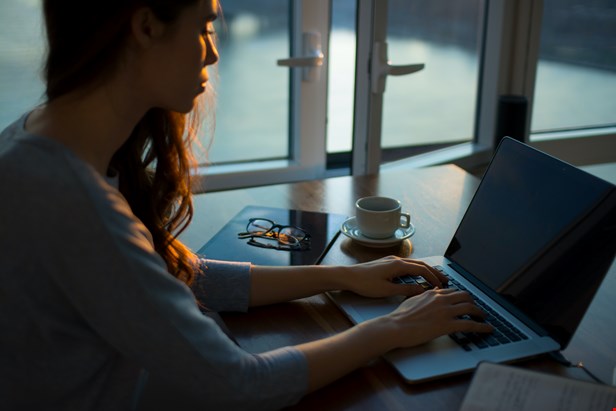 Acclimating to a new job is never easy but it can be particularly difficult when your first day is remote. As companies move their employees to remote work to stem the spread of COVID-19, new employees will likely be onboarding virtually. Instead of the typical half-day orientation where you pick up your laptop, supplies, and paperwork, and then enjoy a welcome lunch with your new colleagues—and the next few weeks of bumping into new people around the office as you get your bearings in your role—all of this will need to be handled from a safe distance.
Having started this job remotely just a few weeks ago, I had to find my own ways to overcome challenges and celebrate success while putting on my best Zoom face in my home office.
As my first month at the EPF wraps up, I thought I would share what I've learned in the last few weeks. Inspired by this article by Gemma Leigh Roberts, Psychologist and Founder of The Resilience Edge, I've listed five useful tips for those starting a new job remotely, to help you set yourself up for success - even in the time of corona.
1. Book time to connect
Be intentional about booking in time to get to know your new colleagues and/or team. If nobody is managing this for you, do it proactively - mention that you'd appreciate an informal catch up with those you'll be working with, ask anyone you interact with on email if they would be open to jumping on a quick introductory call, and see if you can set follow-up times to connect again if you feel it would be valuable.
Ensure you schedule regular meetings with your manager too, so you have a time when you can solicit feedback and ask questions. You can also check whether you can be assigned to a buddy that can answer any questions that may crop up about things such as processes, technology, or who to contact for information on various topics. As part of me induction at EPF, I've scheduled one-hour meetings with all of my colleagues to understand how they operate, their responsibilities and how I can be of greater service to them. It's been quite helpful and has really expanded my knowledge of the organisation's mission and core values.
Starting a job remotely can actually give you a perfect excuse to connect one-on-one with people you might not necessarily have got the chance to otherwise, and receive the type of support that would be valuable even under normal circumstances.
2. Ask lots of questions
You should never be afraid to seek clarity about your role and the tasks you're working on in a new job, but being virtual gives you even more leeway to ask lots of questions, as people will be especially understanding that there's much you don't know. This is key so that you can make sure to avoid any misunderstandings and do the job to the best of your ability. Check when deliverables are due and in what format they should be shared, if there are any tools or systems you should be up to speed on, and whether there are specific people you can go to for help on certain things. Discuss a plan for the first 1-3 months with your boss, so that you're on the same page and are able to hit goals and meet expectations.
In a normal setting, there are some aspects of the job you might be expected to simply pick up, but when working remotely you can give yourself full permission to ask about anything that might be even a little unclear.
3. Get personal
As Lucy Pavia pointed out in a recent article, office friendships are important, and can play a big part in how happy you feel at work. But just because you can't go to the socialise near the office on a Friday doesn't mean you can't foster close relationships. If you feel like you click with someone in the early days of your new job, ask them if they'd be up for a virtual coffee to hear a bit more about the company and the culture. On calls, share more personal things about yourself and if you notice that it's welcome, express an interest in others' lives instead of keeping it strictly to work, in order to develop a rapport.
Make an effort to join informal events organised by your company, whether it's Friday drinks over Zoom or a virtual book club - this will provide an opportunity to get to know people at work on a more personal level. If you're not sure whether this type of thing exists, ask about it and mention you'd love to get involved, or even suggest something yourself - chances are your proactivity will be appreciated. At EPF, I've already had the chance to join a virtual Escape Room event and an after-hours virtual drink. Times like these, during which many of us are craving connection more than ever, might actually offer a unique opportunity to connect more deeply with your new colleagues than usual.
4. Communicate strategically
Does your team prefer email, informal chats like Slack, or calls when it comes to catching up about something? Pay attention to how people interact with one another and use it as a guide. This can be different for everyone, so make note of your manager's and individual teammates' communication styles and adapt to what is best received. You can even ask these questions upfront when working with someone - hearing whether they would prefer emailed questions on a project or a call to check in can go a long way.
In the beginning, keep written communication as neutral as possible until you've got a feel for the overall culture - avoid using slang and emojis at first, for example. Also make all of your communications clear and purposeful. The upside to being remote is that you can more easily control and be prepared for how you come across to those you work with at each interaction, meaning you can ensure that you make a great impression in your first few weeks of the role.
5. Brush up on skills
Working remotely at such a large scale is something we're experiencing collectively, and at this unique time there are tons of resources to help people going through this shift. Microsoft is offering free courses to learn skills relevant to in-demand jobs, as well as for mastering common virtual tools. They also have courses for strengthening a variety of people-related skills, which have only become more important as we navigate virtual collaboration. There are plenty of networks and forums on social media platforms such as LinkedIn too, which you can join to stay connected and learn from others going through the same thing.
We're all in this together, and starting a new job in the current climate could actually provide us with opportunities that will benefit our careers and personal growth - if we can use our mental agility to reshape how we think about the circumstances.