Launch of the Impact Report 2021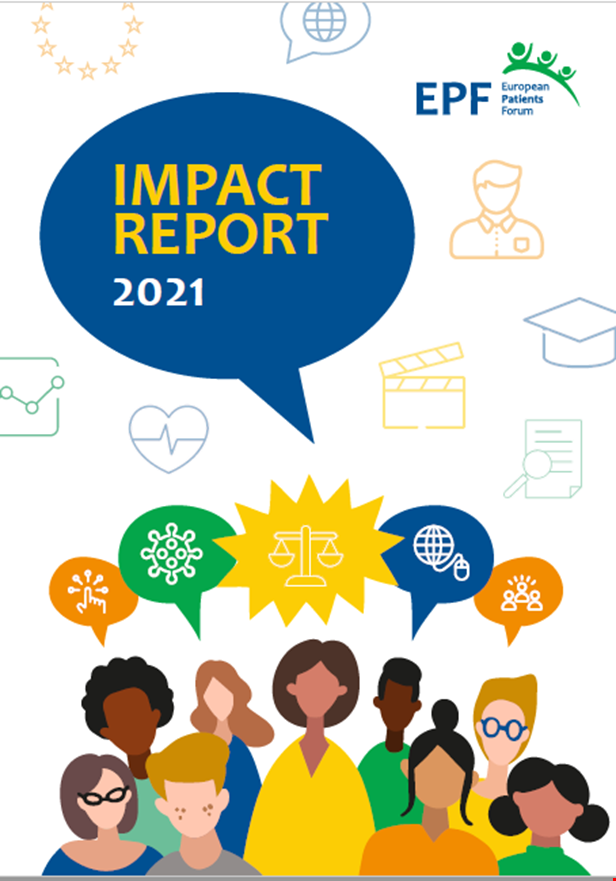 EPF is happy to announce the launch of its Impact Report 2021. It shines a strong light on the importance of patient organisations and the services we provide with and on behalf of the patient community.
Our Impact Report 2021 showcases our efforts to fortify our relationships, reduce challenges to access to quality care and amplify the patients' voice during the past 12 months.
It chronicles all initiatives made by our Policy and Advocacy, Projects, Capacity Building and Communications teams to drive our Strategic Plan 2021-2026 forward and ensure that the patient perspective is included when building future health systems in Europe.
As the leading voice of patient organisations in Europe, we thank you for your support and hope that you will continue to work with us for the benefit of Europe's patients.
(you can read the full Impact Report 2021 below)