Taking Action to Engage Paediatric and Young Patients in Medicines Research and Development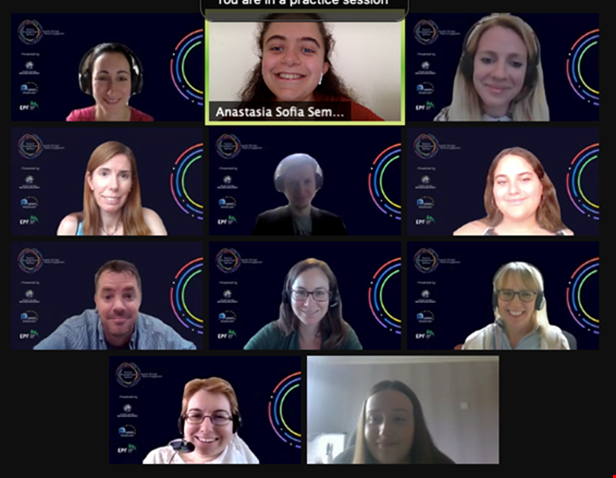 On June 23, 2021, I had the opportunity as the Youth Group Vice President to moderate the live webinar of PEOF 2021: Taking action to engage paediatric and young patients in medicines R&D hosted by the Patient Engagement Open Forum (PEOF).
This webinar was a collaboration between the EPF Youth Group and EUPATI, featuring Danya Kaye and Mitch Herndon from UCB from an Academic Perspective, Dr. Bob Philips from Leeds University Hospital an Industry Perspective and the young patients Nora Navarro and Kathrine Moore to highlight the importance of the Youth Perspective.
As moderator, we began with Nora Navarro and Kathrine Moore, who spoke about their experience in clinical trials as well as their lives as young patients today in society. Hearing their perspectives and journeys was very uplifting, but also highlighted the gap that we have in society today of not giving credence to the young patient voice and perspective.
Next, each speaker had the opportunity to present their research regarding young patients and clinical trials and offer their opinion regarding various topics before the question and answer period. Throughout the webinar, we utilised a co-Creation initiative using GroupMap, which gave our participants the opportunity to engage with the speakers and moderators of the session prior to the final panel discussion.
On behalf of the EPF Youth Group, we hope to continue our collaboration with EUPATI to further highlight the importance of young patient engagement, especially within the decision making process. We look forward to seeing you at the sequel.
To see the recording of the webinar click here: https://www.youtube.com/watch?v=xjb0rc0Un9A&t=2093s